DC 15 Hour Complete CE Package
What you will find in this course is 15 hours of continuing education for real estate professionals in the District of Columbia who need to renew their licenses. This package does not include the newly required 3 hours of property management content. Please check back soon for an updated package.
This course covers a number of topics, beginning with a discussion of applicable federal legislation. This topic includes an examination of elements established by the Dodd-Frank Act, primarily the Consumer Financial Protection Bureau (CFPB) and the TILA-RESPA Rule. From there, the course will explore the TILA-RESPA Integrated Disclosure (TRID) forms that were a product of the TILA-RESPA Rule.
The course will talk about financing of real estate transactions. As part of this topic will be an exploration of the different ways in which a purchase of real estate is financed including standard mortgage loans and other less common forms of financing.
The content of the course will look at the topic of business finances. This topic addresses financial records and the maintenance of those records, financial issues in Washington D.C, and mortgage fraud.
The course will take up the topic of fair housing. Contained in this is an examination of fair housing laws and regulations, a look at fair housing as it applies to property management, and a exploration of the current state of fair housing.
The course covers the topic of contracts both in general and in respect to real estate transactions and the real estate industry.
The course will address errors and omissions that can be committed by real estate professionals. This topic will also look at efforts that can be taken to prevent errors and omissions or manage the consequences of errors and omissions that do occur.
The course will discuss how ethics and ethical duties apply to real estate professionals.
In order to promote the understanding, comprehension, and retention of the course materials there are a series of exams scattered throughout the course.
Show Course ID: 0
Approved By:

DC Real Estate Commission
Instructor Bio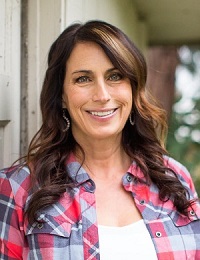 Sheri has been an online instructor for AYPO's Real Estate education classes for over 5 years and is a licensed real estate instructor across the United States.

Growing up in a military family, Sheri became very patriotic, developed an adventurous spirit, and grew passionate about helping people.

In 2005 Sheri became a principal broker and opened Oregon Ranch & Home Real Estate in order to better serve her clients. She received the honor of being ranked #5 in Southern Oregon for dollar volume sold for 2008, during one of the most challenging years the market has seen in decades.

"Common sense, integrity, and a quick wit. These are qualities I admire".