North Dakota 15 Hour Post-License Renewal Package
15

Hour Course
$

139.00
This 15 hour package is comprised of four courses approved by the North Dakota Real Estate Commission, and will work together to satisfy your post-license education requirements. If you previously completed 45 hours of pre-license education prior to January 1, 2021, you need to complete 15 hours of post-license education within 12 months of licensure. Any approved CE course will work to cover this requirement.
This package begins with our Real Estate Agent Safety course. At the end of this class, students will be able to identify and describe the various threats that can be present during a showing, describe safety strategies that can be used to protect a real estate agent, a property, and other people in most situations, explain what precautions a real estate agent can take before a showing or open house to protect himself or herself, to protect the property being shown, and to protect people touring the property, describe the actions a real estate agent can take during a showing to protect himself or herself, to protect the property being shown, and to protect the people touring the property, describe some of the duties a real estate agent needs to complete after a showing to protect the property and the residents and/or owners of the property, and explain what liability is and describe the various forms of liability.
Next is our Agency course. In this class, we'll review the history of agency, and the common law of agency in America. We will also examine roles in the agency transaction in general as well as types of agency and types of authority. Along with the concept of agency there will be a short examination of the role of an agent with regard to the fiduciary relationship inherent in a transaction. Creation of agency relationships will be discussed, as well as responsibilities of the parties in the agency relationship. Then we'll address avoiding potential problems. There will also be a short section on terminations of agency and agency in the law. Then, prior to moving on to North Dakota specific information, we will look at concepts of agency specific to the industry of real estate.
In the section on North Dakota, we will follow North Dakota Administrative Code Section Chapter 3-03, Agency. The section will go into the creation and terminations of agency, then move into the section relating to the relationships of principals and agents, principals and third parties, and the agents and third parties. Then we will spend some time learning about dual agency and section 70-02-03-15.1 of the North Dakota Administrative Code. Finally, there will be a review of two recent court cases in America that are having an impact on agency in the real estate profession.
The 6 hour Financing portion of the package is designed to provide an overview of important topics and concepts related to the financing of real estate transactions. This segment covers such topics as relevant lending laws, sources of funds, loans, government loan programs, and documents used in the financing of real estate transactions. First, we'll examine:
Financing Regulations
Integrated Disclosures
The Truth in Lending Act
After this segment, we move to the conclusion of our Financing of Real Estate Transaction segment. The last of our course will examine:
Types of Financing
Sources of Financing
Loans and Loan Programs
Government Loan Programs
Other Methods of Financing
Financing Documents
Finally, the 3 hour Risk Management course provides a look into Risk Management in businesses generally, but focuses largely on the impact on real estate professionals and brokerages. Our review will cover risk management and:
Misrepresentation, negligence, and fraud, three of the largest areas of risk to the real estate professional, how they differ and how to avoid them;
Money management such as the handling of client trust accounts, reconciling of accounts, and being prepared for account audits; and
Other legal responsibilities associated with risk management in real estate, such as the multiple methods for dispute resolution, and the significance of "vicarious responsibility."
Show Course ID: 1
Course ID(s):

23-082, 23-041, 23-042, 23-075

Approved By:

North Dakota Real Estate Commission
Instructor Bio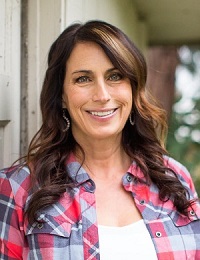 Sheri has been an online instructor for AYPO's Real Estate education classes for over 5 years and is a licensed real estate instructor across the United States.

Growing up in a military family, Sheri became very patriotic, developed an adventurous spirit, and grew passionate about helping people.

In 2005 Sheri became a principal broker and opened Oregon Ranch & Home Real Estate in order to better serve her clients. She received the honor of being ranked #5 in Southern Oregon for dollar volume sold for 2008, during one of the most challenging years the market has seen in decades.

"Common sense, integrity, and a quick wit. These are qualities I admire".