North Dakota 9 Hour Complete Renewal Package
9

Hour Course
$

85.00
This 9 hour complete course provides everything for your license renewal. It begins with a 3 hour segment on Real Estate Safety in the Field. During that segment, we'll discuss topics that deal with General Safety and Cyber Security. We'll look at:
Identifying Threats
General Safety Considerations
What to do Before a Showing for Yourself, Your Clients, and for the Property
The Showing Itself
Then we'll spend a portion of the class on the latest frontier for safety and security, that of cyber-security. We'll look at the subjects of:
A History of Data and Information Collection
Hackers and Why They Do It
Well-Known Types of Cyber Attacks
Lesser Known Cyber Attacks
The Next Simple Steps
The Fluidity of Data
Fair Credit Reporting Act
Liability and Its Many Forms
This portion of the course finishes up with a 30 question quiz and then we move to financing of real estate transactions.
The 6 hour Elective portion of the course is designed to provide an overview of important topics and concepts related to the financing of real estate transactions. This segment covers such topics as relevant lending laws, sources of funds, loans, government loan programs, and documents used in the financing of real estate transactions. First, we'll examine:
Financing Regulations
Integrated Disclosures
The Truth in Lending Act
After this segment there is a 30 question incremental quiz, and then we move to the conclusion of our Financing of Real Estate Transaction segment. The last of our course will examine:
Types of Financing
Sources of Financing
Loans & Loan Programs
Government Loan Programs
Other Methods of Financing
Financing Documents
We'll conclude the course with another short 30 question quiz and a mandatory questionnaire.
Show Course ID: 1
Course ID(s):

MAN20-734, CENOV19-947

Approved By:

North Dakota Real Estate Commission
Instructor Bio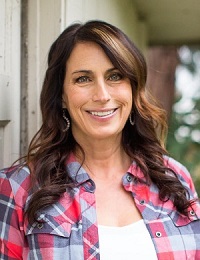 Sheri has been an online instructor for AYPO's Real Estate education classes for over 5 years and is a licensed real estate instructor across the United States.

Growing up in a military family, Sheri became very patriotic, developed an adventurous spirit, and grew passionate about helping people.

In 2005 Sheri became a principal broker and opened Oregon Ranch & Home Real Estate in order to better serve her clients. She received the honor of being ranked #5 in Southern Oregon for dollar volume sold for 2008, during one of the most challenging years the market has seen in decades.

"Common sense, integrity, and a quick wit. These are qualities I admire".