Late CE: 10 Hour SAFE Core and Utah-DRE Law 2021 MLO Package (12924 & 12931)
10

Hour Course
$

70.00
This course is designed to address your 2021 Late CE needs.
This 10 hour package for mortgage loan originators in Utah is designed to provide all of the mandatory education needed to renew your MLO license.This course is broken down into 6 modules. Each module contains:
A section of training
An activity in which students will read a short scenario and then answer questions about the scenario
A quiz that consists of five questions
The first module of the course is about sweeping laws and rules that apply to mortgage loans and mortgage loan originators across the country. A review of the SAFE Act, NMLS registration, an overview of state licensing standards, Regulation Z, and Integrated Mortgage Disclosures will make the bulk of the module.
The second module deals with ethical considerations and consumer protection. Identity theft prevention and safeguarding client data start us off. Then, topics related to the Telemarketing and Consumer Fraud and Abuse Prevention Act take center stage. Several case studies will be presented, as will other recommendations on compliance with such laws as Regulation N. Fair lending practices and balancing one's business aspirations with the health of the market are emphasized.
The third module examines non-traditional mortgage loan products like adjustable rate mortgages and reverse mortgages. Federal Housing Administration updates are first, then the Home Equity Conversion Mortgage program is featured, along with its changes. Various other types of loans and financing options are considered, including government programs, high-cost loans and their requirements, and portfolio loans.
Finally, the fourth module focuses on mortgage markets and the Federal Reserve System. Students will review general concepts, conventional and unconventional loan types, then, as lead-in to the discussion and historical overview of the Federal Reserve System, we'll cover financial markets and sources of home financing.
A final exam will ask 25 questions randomly drawn from the general education portion of the package.
The state-specific course begins with a review of regulatory changes, authorities, new laws, and how to file a complaint with various agencies. Then, we'll discuss qualifying activities as an MLO, principal or branch lending manager, and mortgage entity which require licensure, and prohibited conduct for each. In the next module is an overview of disciplinary actions the Commission and Division can take to enforce state laws and standards, including possible penalties for violation.
A key section of the course is devoted to protecting borrower information and preventing mortgage fraud. Then, we take a look at recent case studies, what their violations were, and what consequences were imposed for MLOs in Utah.
An additional 15 question final exam about the state modules will finish off this package.
Show Course ID: 1
Course ID(s):

13338 & 13317

Approved By:

NMLS
Instructor Bio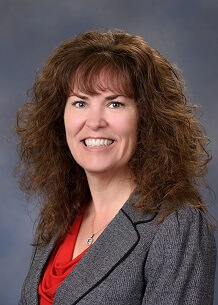 Mary Tillery, loan originator and Sales Manager at Guild Mortgage, in Grants Pass Oregon, has been actively involved in home lending since 1986. She has originated everything from first time homebuyers, to complex construction financing and reverse mortgages, besides all forms of more traditional lending. Mary combines her depth of knowledge with a sincere desire to know, love and serve her clients. She has been teaching home buying classes for 20+ years and loves to share her knowledge with not just her clients, but with people in the industry who are interested in growing.