Wisconsin 3 Hour Real Estate Ethics and Consumer Protection: 2019-2020 Course 4
3

Hour Course
$

30.00
This Ethics and Consumer Protection Class comes fourth out of the six total classes drawn from the 2019-2020 curriculum established by the DSPS and Real Estate Examining Board. 
Ethics are vital to the real estate industry but, in practice, are complex and require a systematic approach. The class is organized as follows:
Module 1 Misrepresentation and Concealment: Includes explorations of the Fiduciary Duties of the Real Estate Agent, Duties of Licensees to All Parties [Wis. Stat. S.452.133]; NAR Code of Ethics Article 2, Real Estate Agent Inspection and Disclosure Duties [Wisc. Code REEB 24.07], and Defects Defined [Wis. Stat. S.440.97(2m) & WB 11 Lines 182-184].
Module 2 Fair Housing and Consumer Protection: History of Wisconsin's Open Housing Law, Competent Services for Fair Housing [Wis. Admin. Code S.REEB 24.03]; Wisc. Stat. S.106.50 (Discrimination Against Persons with Disabilities, Reasonable Accommodation, Assistance Animals, Undue Burden, and Exceptions to the Open Housing Law), Fraudulent Representations [Wis. Stat. S.100.18], Federal Fair Housing Statutes, and the NAR Code of Ethics Article 10 and Article 12.
Module 3 Dispute Resolution: Professional Ethics and its Application in Real Estate, The NAR Code of Ethics & NAR Code Of Ethics Article 17, Resolving Disputes Regarding Procuring Cause, Ethics Mediation, and the NAR Ombudsperson Program.
Videos and imagery are utilized throughout the course to enhance comprehension for visual and auditory learning styles. After each lesson, students will be asked a single question about the material. One exam will test the student's knowledge. 
Show Course ID: 0
Approved By:

WI Dept. of Safety & Professional Services
Instructor Bio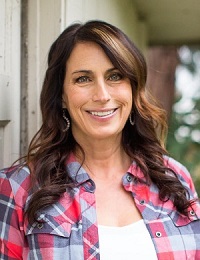 Sheri has been an online instructor for AYPO's Real Estate education classes for over 5 years and is a licensed real estate instructor across the United States.

Growing up in a military family, Sheri became very patriotic, developed an adventurous spirit, and grew passionate about helping people.

In 2005 Sheri became a principal broker and opened Oregon Ranch & Home Real Estate in order to better serve her clients. She received the honor of being ranked #5 in Southern Oregon for dollar volume sold for 2008, during one of the most challenging years the market has seen in decades.

"Common sense, integrity, and a quick wit. These are qualities I admire".