Texas 4 Hour 2022-2023 MCE Legal Updates Part 1
All real estate license holders operating in Texas are required by the Texas Real Estate Commission to complete two four-hour courses on legal updates to state and federal rules, laws, and best practices. This course will explore several areas of real estate practice that saw amendments to legal language, rules, and forms.
Chapter One discusses legislative changes and TREC rule updates. It begins by discussing the key TREC rule updates, which include new standard contract forms and continuing education requirements. It then moves on to describe how license holders can become involved in the TREC rule-making process and concludes with a presentation of the licensing-related bills passed during the 87th Texas Legislative Session.
Chapter Two discusses promulgated contract forms and addenda. It begins by discussing the changes made to promulgated forms before moving on to addendum changes. It provides a focus on the key changes made to the One to Four Family Residential Contract Resale form, among others. It then moves on to describe the importance of using 21 in the contract and how licensees should communicate with their clients and execute back offers. It concludes with a discussion on appraisal addendum issues and escalation clauses.
Chapter Three is all about fair housing, with particular focus on how to ensure diversity and inclusion is present in real estate practice. It begins with a history of the civil rights laws that impact real estate before moving on to present key fair housing investigations. It will go over TREC rules and the NAR Code of Ethics, and highlight key discriminatory practices. It will cover important topics such as Love Letters, The One America Initiative, and discrimination against individiduals with disbilities.
Chapter Four goes over land-lord tenant issues and property management. It begins withe legislative changes that are relative to the property management field. It then moves on to discuss the Fair Housing Act and Americans with Disabilities Act, all while keeping property management in mind. It concludes with a discussion the difference between reasonable accommodation and reasonable modifications.
Forms and articles referenced throughout the course are reproduced at the end in the Appendices. Licensees should read them thoroughly. After each chapter, students will be asked a single review question about the material. Then at the conclusion of the course there will be a final exam.
Please note that the information provided in this course is largely assembled by TREC and Texas A&M University's Real Estate Center with minimal adaptation by AYPO.
Show Course ID: 1
Course ID(s):

42039

Approved By:

Texas Real Estate Commission
Instructor Bio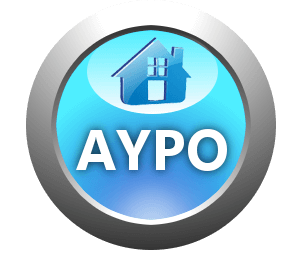 Phyllis has been a certified real estate teacher since 1999. Her accomplishments in the field of Real Estate education are numerous and include things such as the CREI Designation from the Texas Real Estate Teachers Association, a CDEI designation from the International Distance Education Certification Center, and the At Home with Diversity Instructor Certification through the National Association of Realtors. In addition to her own courses Phyllis reviews Qualifying classes for publishers, reviews MCE classwork for publishers, and is the author of the pre-license classes for salesman and brokers in Texas.