Whether it be a thank you, a birthday, or a holiday gift, choosing the perfect present for the people in your life can be a daunting task—especially for someone who seems to have everything. That's where we come in. Having helped thousands of real estate agents throughout their career, we happen to know a bit about them. So, if you're searching for the perfect gift for the real estate professional in your life, let us help you.
1. Coffee Sampler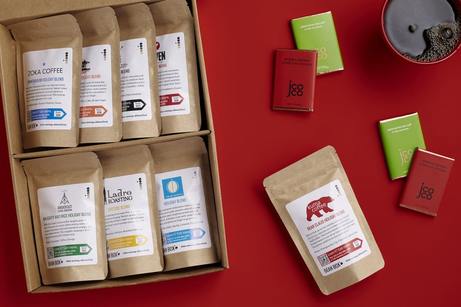 Option pictured available from Bean Box
Normal work hours aren't guaranteed when working in real estate. Early mornings and long days can require an extra mug (or five!) of our favorite pick-me-up. Don't let your favorite professional rely solely on gas station and drive-through coffee. Treating them to your favorite blend, or a variety of popular ones, is a welcomed surprise. Whether you create your own gift basket from options at a local store, order one online, or find one at a gift shop, it is sure to be received with open arms and an empty cup.
2. Power Bank Charger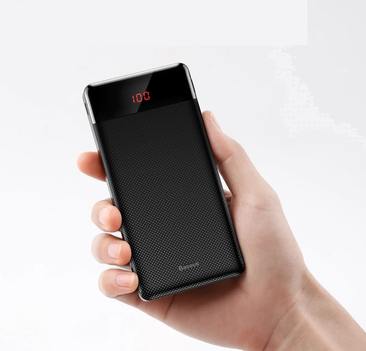 Option pictured available from Vingloo
Long days aren't always in the office. Real Estate Agents are always on the go. Between meeting with clients and showing homes, there isn't a lot of time to be tethered to a charger that's plugged into a regular wall socket. Between the phone, tablet, and laptop, there are many batteries dying and a huge need for chargers to be as mobile as your cell phone. That's where power banks come in. They can get fully charged while our real estate pro gets their much needed Z's and then be ready to provide power all day long. Many can charge multiple items at once! Worried they already have one? Don't be. These are the kind of things you can never have too many of. Back up your friends with backup power.
3. Snacks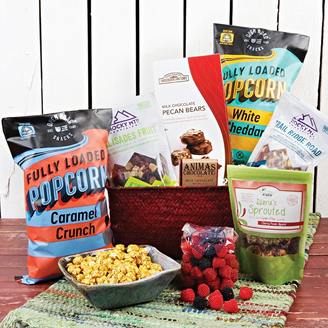 Option pictured available from Dietz Market
Let me say it louder for the people in the back: Real Estate Agents are always on the go! You know what the worst thing is to be when stuck in traffic? HANGRY! (That's "Hungry + Angry" for those of you who are lucky enough to have never lived that terminology). So, help the real estate pro in your life avoid this problem by preparing them with a basket of on-the-go snacks! Much like the coffee option, you can create your own snack basket or even buy one pre-made! Just be sure to be sensitive of dietary concerns, and try to keep a nice mix of sweet and salty so there is something for every mood and situation.
4. Wine Bottle Opener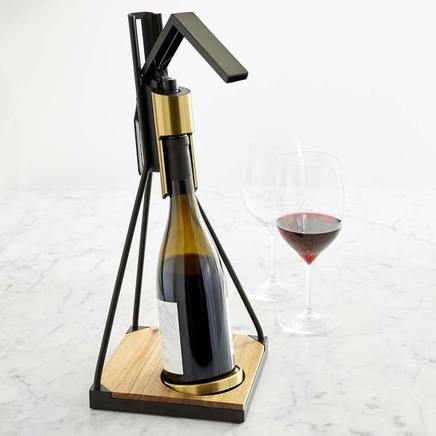 Option pictured available from Williams Sonoma
Everyone has their way of winding down after a long day. A glass of wine happens to be the choice of many. In fact, there are almost a billion gallons of wine consumed in the US each year! A new study shows that people actually prefer drinking wine at home, which means they're opening that bottle themselves. Bottle openers are available in many sizes, shapes, colors, and designs. Whether it be a statement table opener like this, or something simple like a personalized wine key, if the realtor in your life is a wine lover, it's a perfect and timeless gift.
5. Business Card Holder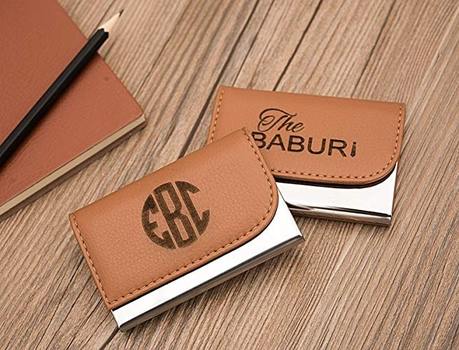 Option pictured available from Amazon
Did you know that a company's sales increase 2.5% for every 2,000 business cards handed out? Did you also know that, despite this fact, 88% of those cards are thrown out within a week? Help your person up their sales game without losing more cards than they inevitably will. For desktop or to take on the go, it adds a touch of class and sophistication to that stack of cardstock with their face and info printed on it. Take it a step further with a monogram or engraving of a meaningful quote.
6. Mini Drone with Camera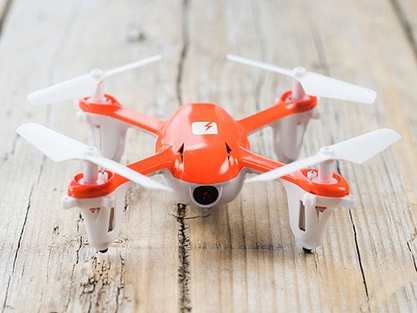 Option pictured available from Citizen Goods
According to the NAR's (National Association of Realtors) recent member survey, nearly 20 percent of realtors not already using drones say that they plan to in the future. Reason this is the perfect practical gift: it's a key to modernizing their business ...and they're also fun. Curious to learn more about drones in real estate? Check out our blog about it!
7. Car Organizer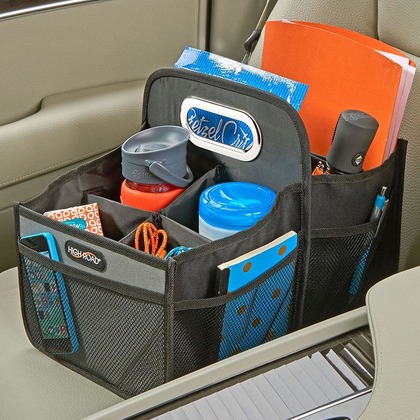 Option pictured available from The Container Store
Did we mention that real estate agents are constantly on the move? Yes? Ok, good. If you ask one how much time they spend in their car, they would probably say "too much." Statistics say that's actually between 5,000 - 20,000 strictly business-related miles annually. With that much time spent behind the wheel, it's helpful to stay organized. A nice organizer that will hold all their daily essentials is a great start. Feel weird just getting them a tote? Add a few things to make it special like a nice water bottle, some hand sanitizer, and/or a notebook with pens.
8. Relevant Magazine Subscription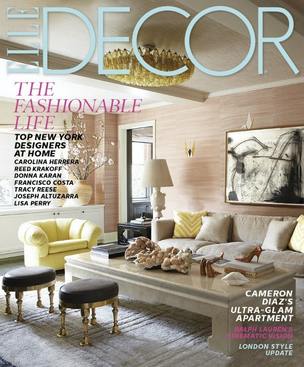 Option pictured available from Elle Decor Magazine
Staging a home is an important part to the selling process. Studies show that a staged home sells faster and at a higher percentage of the asking price than an unstaged counterpart. Remember how we said your real estate pro is always on the go? Well, they probably don't have a lot of time to hang out on the couch bingeing on home design shows for inspiration, so why not give them an easily digestible option! There are numerous interior design and renovation magazines out there. A subscription to one is a great idea! Worried they already have it? They can have one issue for home, and one for their clients waiting in their office. A gift like this will get used.
9. Instant Pot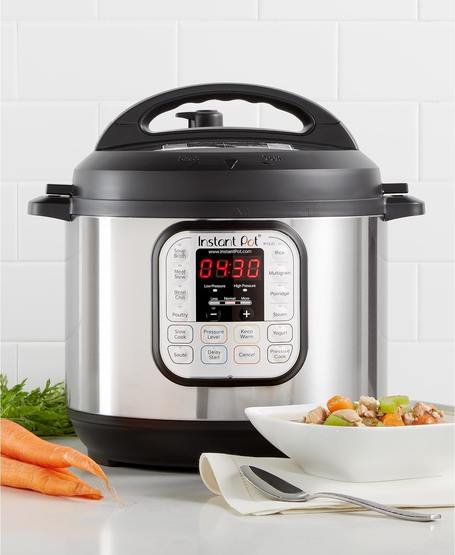 Option pictured available from Macy's
Long days and late work nights call for a simple dinner solution, especially if they're cooking for a family. With a countertop appliance like an Instant Pot, dinner can taste like someone slaved over a hot stove all day, but is actually whipped together in less than a half hour. It reduces cooking time and energy usage by up to 70% from regular cooking methods. Added benefit, if it's done cooking and your real estate friend gets stuck on a call, their new Instant Pot will intelligently keep dinner warm until they're ready! Are they a Star Wars fan? We heard Williams Sonoma just came out with Star Wars editions. Nothing like having R2-D2 whip up your dinner to make your day a little better.
10. Online Continuing Education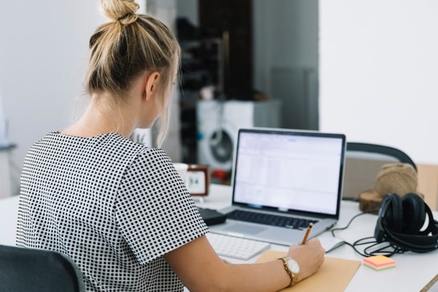 Option pictured available from AYPORealEstate.com
The majority of real estate professionals need some sort of continuing education on a regular basis in order to maintain their license. With their busy schedule, it can be hard to commit to a classroom, so finding an online option that they can take from any device at anytime is certainly the most convenient. With At Your Pace Online's continuing education courses, not only are they online, available at any time, from any connected device, they can start and stop as often as they need. Whether they have 15 minutes or two hours to work on it, AYPORealEstate will save their progress and bring them right back to where they left off. Feel free to use coupon code GIFT15 for 15% off your purchase! Not sure what they need? Give one of the top notch customer service reps a call at 877-724-6150 for assistance (or more gift ideas!).