Texas 6 Hour Broker Responsibility
This 6 hour broker responsibility course will satisfy your required 6 hours of broker responsibility training towards your total 18 hours needed for license renewal. You will still be required to complete 8 hours of legal updates and 4 hours of electives. 
This course covers the duties and responsibilities of a broker in many areas of work, including:
Fiduciary Responsibilities
Property Management and Trust Accounts
Delegated Supervisors and Teams
Advertising and Registration of Names
Written Policies, and
Additional Broker Duties
When looking at the subject of competency, students will learn to perform work within their scope of knowledge and be competent in the work they do. Students must also be able to evaluate their associated licensees' competency levels and assist them through proper training and mentoring.
In the chapter on fiduciary responsibilities, we will discuss the specific fiduciary responsibilities of the broker, and touch on holding virtual open houses. We also go over iBuyers and how the broker should interact with iBuyers, and go over an exercise that tests the knowledge of the student on these topics.
Our coverage of property management and trust accounts goes over property management as it relates to sales agents, the specific rules on the broker responsibility for trust accounts, and a series of case studies to illustrate the dangers of failing to uphold the responsibilities.
The chapter on delegated supervisors and teams covers the requirements for notification of delegation, team management, and the completion of both the Consumer Protection Notice form and the Information About Brokerage Services form.
Next is the chapter on advertising and registration of names. In it, we cover the broker's responsibility for an agent's advertisement, as well as the TREC advertising rules. We also go over the difference between a DBA and a team name in detail.
After that is written policies, in which we go over the topic of copyright. We go through what a copyright is, what can and can't be protected by copyright, who owns a copyright, and fair use. We also cover the Digital Millennium Copyright Act, website accessibility, and succession planning.
Finally, we finish up the course with some additional broker duties, including recordkeeping requirements, timely responses, and the TREC complaint process. We also go over emergency preparedness, including a sample brokerage emergency plan, and eminent domain.
After the course, there will be a 30-minute final exam, which is supplied by the Texas Real Estate Commission
Show Course ID: 0
Approved By:

Texas Real Estate Commission
Instructor Bio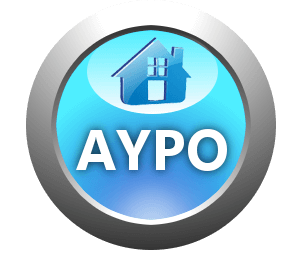 Phyllis has been a certified real estate teacher since 1999. Her accomplishments in the field of Real Estate education are numerous and include things such as the CREI Designation from the Texas Real Estate Teachers Association, a CDEI designation from the International Distance Education Certification Center, and the At Home with Diversity Instructor Certification through the National Association of Realtors. In addition to her own courses Phyllis reviews Qualifying classes for publishers, reviews MCE classwork for publishers, and is the author of the pre-license classes for salesman and brokers in Texas.