New Jersey 12 Hour Complete Renewal Package
This package provides you with 6 hours of Core credit and 6 hours of Elective credit so you can renew your New Jersey Real Estate License! The package includes 2 hour Fair Housing (Core), 2 hour Agreement Records and Reports (Core), 3 hour NAR Code of Ethics (2 hours Core, 1 hour Elective), 2 hour property management (Elective), and an additional 3 hour elective course.
The first section is Fair Housing and includes the introduction to Fair Housing as well as the history of Fair Housing, the impact of Fair Housing on the real estate profession, and the reaction of licensees to Fair Housing, an overview of the Fair Housing Act, other Civil Rights laws, Fair Housing-related Presidential Executive Orders, and the New Jersey Law Against Discrimination.
The next section covers leases, common lease clauses, and leases in New Jersey.
Next students will go over agency and property management, including the relationship between property owner and property manager, the duties and obligations of the property manager, New Jersey laws governing common interest properties, and ISRA.
Following that, students will study financial records, clients' trust accounts, responsibility for trust monies, use of the trust account, and financial reports.
The section on land use controls is next, with zoning and master plans, building codes and regulations, new home warranties, manufactured dwellings, regulation of special land types, common interest ownership, issues with deeds acquired in foreclosure sales, and regulations of environmental hazards.
The next section is agreements, starting with listing agreements, the MLS, sales agreements, and the licensee as principal in a transaction. Then the student will go over foreclosure, with what is foreclosure, loan default, judicial foreclosure, strict foreclosure, foreclosure by power of sale, and alternatives and remedies for foreclosure.
Next the licensee will cover Articles 1-17 of the NAR Code of Ethics, as well as the enforcement of professional standards, and arbitration.
The next section is performance as a property manager, which includes the economics of property management, expenses, evaluating the owner's objectives, as well as property management record keeping, with financial records, record retention, and trust account records.
The last section includes real estate valuation, value, methods of estimating value, the appraisal process, sources of financing, down payment assistance programs, financial markets, and federal monetary control.
Show Course ID: 0
Approved By:

New Jersey Real Estate Commission
Instructor Bio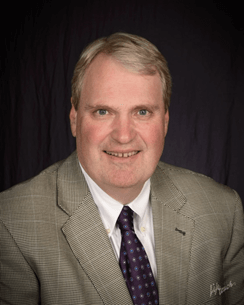 John Kuhn is At Your Place Online's instructor for our New Jersey real estate continuing education courses. John is the Broker of Record of Commercial Property Agents, LLC, and he has been a licensed New Jersey Real Estate Instructor since 2000. John has over 23 years of real estate brokerage experience, in New Jersey, focusing on commercial real estate. He is also a well sought after instructor for real estate training by many realtor boards and brokerage companies. He specializes in real estate continuing education instruction for both residential and commercial licensees.

With his vast reservoir of experience and knowledge, he brings practical applications to his students with his instruction. He has authored, and he has obtained New Jersey Real Estate Commission approval, for over ten real estate continuing education courses since 2011, and he has taught over a thousand students since continuing education started, in 2011. John has a Bachelor of Science, in Finance and Masters of Business Administration degree from Rider University. Prior to starting his real estate career John was a Vice President, at an international banking company.