Alabama Real Estate Salesperson Pre-License Course (60 hour Deluxe Package)
60

Hour Course
$

339.00
This course includes state-mandated periodic quizzes and a 100-question final exam to help you prepare for the state test! As a part of our Deluxe Package, after you complete the final exam, you will be shown the percentage of questions you correctly answered from each lesson, so that you have a road map of topics to study up on before the state exam!
This deluxe course will provide you with a solid understanding of the fundamentals of real estate, and the practical knowledge that you need to practice real estate in Alabama. Additionally, it includes a comprehensive PDF of each section to help you follow along with the content.
We'll discuss:
The listing, agency, & buyer agreements in detail.
Real estate finance & basic terminology
real estate financing programs
methods of financing
Government's policies for the real estate & lending market.
We'll also cover the various types of financing documents that you'll encounter, such as mortgages and deeds of trust. You will walk through the lending process step by step in order to prepare yourself to walk clients through the lending process. This includes being able to advise them on choosing a loan and a lender to suit their situation and helping them calculate important ratios and their housing budget. We'll also spend quite a bit of time going over the lending documents and disclosures that are required of lenders by federal law. While you won't be working with these directly, you'll need to be able to help your clients understand them.
Other essential topics we'll cover in this course include:
Fair housing laws
Marketing and advertising regulations
Basic real estate & lending calculations.
Finally, we'll end by going over Alabama's license law and talking about the behavior and conduct expected of real estate professionals, the consequences of violations, and the discipline licensees may be subject to.
Show Course ID: 1
Course ID(s):

087

Approved By:

Alabama Real Estate Commission
Instructor Bio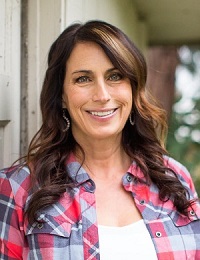 Sheri has been an online instructor for AYPO's Real Estate education classes for over 5 years and is a licensed real estate instructor across the United States.

Growing up in a military family, Sheri became very patriotic, developed an adventurous spirit, and grew passionate about helping people.

In 2005 Sheri became a principal broker and opened Oregon Ranch & Home Real Estate in order to better serve her clients. She received the honor of being ranked #5 in Southern Oregon for dollar volume sold for 2008, during one of the most challenging years the market has seen in decades.

"Common sense, integrity, and a quick wit. These are qualities I admire".