Alabama Real Estate Salesperson Pre-License Course (60 hours)
This course will provide you with a solid understanding of the fundamentals of real estate, and the practical knowledge that you need to practice real estate in Alabama.
In the course, we'll start with the basics of agency - what an agency relationship is, and what the legal rights and duties of the parties to an agency agreement are. You'll learn how legal agency relationships are created, and how they are terminated. We'll also review some basic contract law, including terms and clauses that you'll see in real estate contracts.
Then, we'll look at the listing, agency, and buyer agreements in detail. Understanding these contracts, and being able to help a client or customer navigate them is crucial to your duties as a real estate professional, so we'll discuss the different arrangements that each of these contracts establish.
After that, we'll spend some time discussing real property ownership and interest. This includes an overview of the different forms of ownership and types of estates, as well as Alabama real estate, lease, and tenant law. We'll also spend some time talking about common interest ownership and real estate investments, and how real estate law applies.
Private land use controls are another important issue we'll cover, as they relate to common interest ownerships such as Homeowners Associations and coops. We'll follow that with a discussion of public land use controls, or powers of the government to dictate how real property may and may not be used.
We'll also spend quite a bit of time discussing real estate finance. This includes basic terminology as well as real estate financing programs, methods of financing a real estate transaction, and how the government's policies impact the real estate and lending market. We'll also cover the various types of financing documents that you'll encounter, such as mortgages and deeds of trust.
In the course, you'll walk through the lending process step by step in order to prepare you to walk clients through the lending process. This includes being able to advice them on choosing a loan and a lender to suit their situation, and helping them calculate important ratios and their housing budget.
We'll also spend quite a bit of time going over the lending documents and disclosures that are required of lenders by federal law. While you won't be working with these directly, you'll need to be able to help your clients understand them.
In our Real Property class, we'll cover the different ways that real estate can be measured and mapped, and the important characteristics of real property. You'll learn the basics of space measurement and what your duties are in this area.
Then, we'll talk about valuation, and the different approaches to valuing a property, including appraisals and CMAs. You'll learn how to create an accurate CMA, as well as how to use it in your work.
Our Conveyance of Real Property Class will cover the details involved in transferring title in a real estate transaction. We'll talk about different issues that may crop up, including clouded titles, title insurance, and more.
We'll also cover the important topic of property disclosures. Alabama has unique rules and regulations when it comes to property condition disclosures, and it's very important that you understand what a property owner must disclose when selling. We'll also talk about some real cases that hinge on real property disclosures, and how the courts ruled on them.
Our property management classes will equip you with the knowledge you need to work with landlord and investors while remaining organized and compliant with the law.
Other essential topics we'll cover in this course include fair housing laws, marketing and advertising regulations, as well as some basic real estate and lending calculations. Finally, we'll end by going over Alabama's license law and talking about the behavior and conduct expected of real estate professionals, the consequences of violations, and the discipline licensees may be subject to.
This course includes state-mandated periodic quizzes and a 100-question final exam to help you prepare for the state test!
Show Course ID: 1
Course ID(s):

087

Approved By:

Alabama Real Estate Commission
Instructor Bio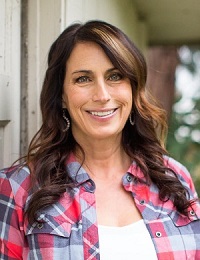 Sheri has been an online instructor for AYPO's Real Estate education classes for over 5 years and is a licensed real estate instructor across the United States.

Growing up in a military family, Sheri became very patriotic, developed an adventurous spirit, and grew passionate about helping people.

In 2005 Sheri became a principal broker and opened Oregon Ranch & Home Real Estate in order to better serve her clients. She received the honor of being ranked #5 in Southern Oregon for dollar volume sold for 2008, during one of the most challenging years the market has seen in decades.

"Common sense, integrity, and a quick wit. These are qualities I admire".