Arkansas Best Practices in Real Estate Cooperative Brokerages
This elective course on Arkansas cooperative brokerages fulfills 3 of the required 7 hours of annual continuing education for real estate licensees in Arkansas. This course reviews many aspects of cooperative brokerages, from the use of single agency to the difference between referral fees and cooperative commission splits.
This course will look at the following topics:
Agency and disclosure
Compensation in cooperative transactions
The MLS
Open house policies
The cooperative transaction process
Referral fees
We begin the course with an overview of agency, and a look at the different types of agency available in Arkansas. Students will understand why single agency is used for cooperative transactions, and the requirements for disclosing those agency relationships to the other parties of a transaction.
Next, students will learn about how compensation is split between cooperating licensees, and how the cooperative commission agreement is set up. This is further reviewed in the section on the MLS, where we examine the National Association of REALTORS® MLS model rules and the history of the MLS.
The next section discusses open house policies that hosts must adhere to. These center around the necessity for disclosure of agency relationships and inquiries of other visitors' current representation status.
Students then get to see these segments brought together in the cooperative transaction process. Here, we also reiterate the need for cooperating licensees to respect the other party's agency agreement and to treat all parties with courtesy and respect. The course ends with a quick look at referral fees, and the differences between this type of payment and cooperative commission splits.
This course includes three incremental quizzes, consisting of 10 questions each, placed throughout the course. These are included to ensure that students fully grasp the concepts they've just been taught.
Show Course ID: 1
Course ID(s):

CEDE­22­3­889

Approved By:

State of Arkansas Real Estate Commission
Instructor Bio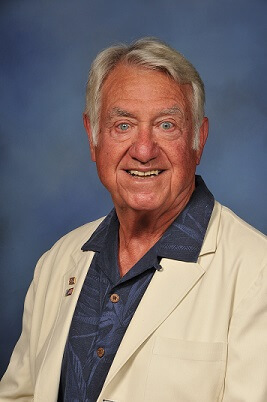 Chad started his Real Estate career as a Salesperson in 1970 and worked in residential sales for about 2 years. He then became Principal Broker and Property Manager in 1972. From there Chad's career has been everything Real Estate in Arkansas.

Chad acted as the Director of the Housing Authority of Fayetteville and redeveloped the downtown square and supervised the building of 50 public housing units. Having acted as a broker in some capacity (Sales Manager to Regional Director) for nearly 30 years for multiple brokerages across Arkansas Chad moved into also teaching new real estate professionals.

Now with over 45 years of experience in the Arkansas Real Estate market, Chad additionally acts as an instructor here at AYPO for Arkansas real estate professionals. Chad's wealth of knowledge and years of teaching experience have allowed us to teach some of the best courses offered in Arkansas!