California 45 Hour Complete Renewal Package
Real estate professionals in the State of California who take this course will complete all 45 hours of required continuing education training.
This is a comprehensive course covering a wide variety of real estate topics. First we address risk and methods for managing risk. A discussion of trust monies, trust accounts, proper handling of trust monies, and accurate and effective recordkeeping. One section of the course examines the financing of real estate transactions. This is broken down into an overview of financing sources, a look at traditional mortgage loans, and an exploration of unconventional methods of financing a real estate purchase. Another section of the course is concerned with the ways in which the use of land is regulated.
This course talks about lending related regulations including the TILA-RESPA Rule, the Truth-in-Lending Act, and the Real Estate Settlement Procedures Act. We will address property management with a specific focus on agency relationships formed with property managers and the interactions between property managers and tenants. A portion of the content will focus on the business of the real estate. This includes examinations of real estate investment and property valuation.
The course content will, at one point, discuss the taxation of real property and explore the transfer of property title. From there we talk about ethics and fair housing, and common contractual agreements used in the real estate industry. We'll take a look at agency and agency relationships and how they are used by real estate professionals.
Finally, the course content will explore the supervision and management of real estate licensees.
Given the size of the course, the content is divided up by periodic quizzes and exams. Not only do they break up the course, but they will also help students with comprehension and retention of the material.
Show Course ID: 0
Approved By:

California DRE
Instructor Bio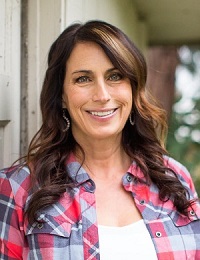 Sheri Wytcherley has been an online instructor for AYPO's Real Estate education classes for over 5 years and is a licensed real estate instructor across the United States.

Growing up in a military family, Sheri became very patriotic, developed an adventurous spirit, and grew passionate about helping people.

In 2005 Sheri became a principal broker and opened Oregon Ranch & Home Real Estate in order to better serve her clients. She received the honor of being ranked #5 in Southern Oregon for dollar volume sold for 2008, during one of the most challenging years the market has seen in decades.

"Common sense, integrity, and a quick wit. These are qualities I admire".