Colorado Real Estate 2019 16 Hr Package
This 16 hour package for Colorado real estate professionals allows you to complete the required 12 hours of electives at once, in addition to the required 4 hour Annual Commission Update (ACU) course. Real estate brokers are required to take 24 hours of continuing education every three years - this package contains every elective hour you need, as well as the current year's ACU course. Taking the ACU course every year accounts for 12 hours of the required continuing education.
The package begins with the 2019 ACU, which covers topics selected by the Division of Real Estate, such as the current compliance issues, Fair Housing issues, electronic advertisements, unlicensed assistants, general practice, and new regulations. It is vitally important that the real estate agent stay up-to-date on current issues and new regulations, to ensure their practice remains legal and successful.
Following the ACU course are the electives. The 12 hours of approved electives begin with a study of ethics for the real estate professional, explaining ethics and its concepts as well as the reasoning for why ethics matter and why you have a duty to act ethically in your profession. Next, we'll look at errors and omissions, covering the common types of problems, from simple mistakes to misrepresentation and fraud. From there, we'll cover Fair Housing and agency topics. In the Fair Housing class, the protected classes are detailed, as well as a history of housing practices and the impact that Fair Housing has on the real estate professional.
Continuing with fair housing and agency, we'll take a look into anti-discrimination laws, which stress the importance of avoiding any hint of discrimination in tenant selection processes. A few topics covered in the class are advertising, retaliation, and Fair Housing claims. Next is the common law of agency, which discusses the principal-agent relationship, each of the parties to an agency agreement, types of authority, and the types of agency.
From there, we move into real estate contracts and the role of an agent, starting with a class on the agent's role. The course builds a solid foundation for this important role, and goes into detail on the liabilities, requirements, and the need for advanced training for the real estate professional, as well as supervision and management. After that is the first of two classes on agreements: listing agreements. This short class gives the four types of listing agreements, and takes some time to explain what a Multiple Listing Service (MLS) is and how it can be a benefit.
The second agreements class is sales agreements, which explains crucial parts of the sales agreement in detail, and briefly covers the scenario of a licensee acting as principal in a transaction. To finish up the contracts category, there is a brief class on leases, covering what types of leases there are, and the common lease clauses the real estate professional should be familiar with.
The last set of classes in this 16 hour package are on property rights, titles, and taxation, beginning with title insurance and escrow. Because real estate agents handle transfer of titles and property on a regular basis, this class gives a brief explanation of what title is, in addition to detailing title insurance, and escrow and closing costs. Next is a short class on encumbrances, which explains easements, liens, and a list of encumbrances the real estate agent should be well aware of, such as covenants and equitable servitudes. After that we will take a closer look at transfer of title, covering what makes a deed, types of deeds, and the essential elements of a deed, among other pertinent topics.
The final class in this package is a brief one on assessment and taxation of real property. Aside from mortgage payments or rental fees, property taxes can be one of the largest expenses that go along with homeownership, and it's important that the real estate agent has a wealth of knowledge on the subject. This class serves to help you meet that goal, focusing primarily on how residential property is assessed and taxed, in addition to special assessments and other taxation concepts, such as right of foreclosure and right of redemption.
This course MUST be completed 12.31.2019 for credit.
Show Course ID: 1
Course ID(s):

8283, DRE-2019et

Approved By:

Colorado Real Estate Commission
Instructor Bio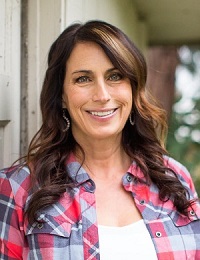 Sheri has been an online instructor for AYPO's Real Estate education classes for over 5 years and is a licensed real estate instructor across the United States.

Growing up in a military family, Sheri became very patriotic, developed an adventurous spirit, and grew passionate about helping people.

In 2005 Sheri became a principal broker and opened Oregon Ranch & Home Real Estate in order to better serve her clients. She received the honor of being ranked #5 in Southern Oregon for dollar volume sold for 2008, during one of the most challenging years the market has seen in decades.

"Common sense, integrity, and a quick wit. These are qualities I admire".