Florida 3 Hour Real Estate Law Update Course
The 3 hour Florida CORE Law Update class focuses on recent changes to laws that affect Florida licensed real estate professionals.
The course begins with a review of legal structure in America, and in the state of Florida as well. It also examines the role and function of the Florida Real Estate Commission and its interaction with real estate professionals in our state.
From there, we begin to look at recent various law changes and updates that affect the real estate industry, beginning with the changes made to protect those who need emotional support animals. A new law was enacted to provide specific requirements for housing providers to make reasonable accommodations for those who need an emotional support animal to help them with their disability. The law also includes protections for housing providers, and allows them to request supporting documents for the need for the animal, which we cover in the course.
Next, we go over the new housing discrimination law that relates to racially restrictive covenants left in real estate documents. While these covenants (or "deed restrictions") have been declared null and void and unenforceable by Florida, the new law extinguishes and severs the covenant from the record while maintaining the enforceability of the rest of the title transaction. The details and history of these discriminatory restrictions are covered in this section.
After that, we go over the law amendments that remove the requirement for two subscribing witnesses for lease signings with a term of one year or more. From there, we cover a vast range of changes made to condominium, cooperative, and homeowners' associations, including updates to maximum transfer fees and pre-closing sales.
Next, we go over the new law for home-based businesses, that clarifies what local governments can and cannot regulate and provides protections for these businesses. We explain the history of local government regulation, the basis for state law preemption, and the specific provisions of the new law. From there, we go over the Telephone Consumer Protection Act, which provides protections against "robocalls" and "robotexts," and how it affects the real estate industry.
We finish the course with a look at a court decision, Darden Restaurants, Inc. v. Singh, and its potential impact on the real estate industry.
After each section of the course is a question to test you on that section. After you finish the course, there is a short 10-question final exam.
Class Sample
Show Course ID: 1
Course ID(s):

0019071

Approved By:

Florida Department of Business & Professional Regulation
Instructor Bio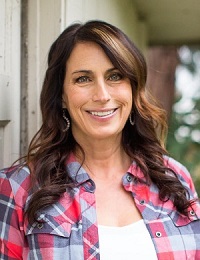 Sheri Wytcherley is the instructor for many of our real estate courses. She is a chart-topping principal broker and a passionate teacher with more than five years of experience as a real estate educator. See more details about Sheri's background here.