Florida Real Estate 63 Hour Pre-License Course
This pre-licensing course includes 63 hours of educational content that will help you satisfy Florida's pre-license education requirements.
This course begins with an overview of real estate as a business. From there, the course will, over two sections, discuss laws and rules that govern real estate licensee and their activities.
Then, the course will talk about agency relationships and required disclosures. This will be followed by a section on the rules and requirements a brokerage and licensee must follow.
Next, the course will look at violations of license law, penalties, investigations, and use of the Real Estate Recovery Fund. After that, the course will address legislation related to the real estate industry, including the Fair Housing Act.
The course will then pivot to an examination of various types of housing which utilize shared ownership, as well as types of estates and the difference between real and physical property. Following that, the course will explore types of deeds and how property is transferred.
The course will then cover the different methods of legal descriptions for property, as well as real estate calculations. After that will be a section on real estate contracts, contract clauses, and contract law, as well as fraud and negligence.
The next two sections focuses on residential mortgages and sources of financing for real estate transactions. The following section looks at various aspects of closing a transaction, including calculations, steps in a closing, and paperwork involved.
The next section of the course deals with various aspects of closing a transaction, including calculations, steps in a closing, and paperwork involved.
After that, is a section that talks about the physical and economic characteristics on which real estate values depend. This is immediately followed by a section that examines how real estate is valued through appraisals, and why they are used. Continuing in a similar vein will be a section covering the pros, cons, and methods of real estate investing, as well as the work of brokering businesses.
From there, the course will move on to a look at the types of taxes that affect real estate, and which types of real estate receive special tax treatment.
The course will close on a discussion of the purpose and methods of zoning and planning in communities.
In order to promote comprehension and retention of the course materials, each section of the course is followed by a quiz that tests students on the content of the preceding section. At the very end of the course will be a 100 question exam that contains questions drawn from across the entire course.
Show Course ID: 1
Course ID(s):

0022053

Approved By:

Florida DBPR
Instructor Bio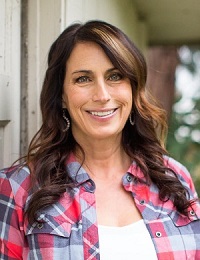 Sheri has been an online instructor for AYPO's Real Estate education classes for over 5 years and is a licensed real estate instructor across the United States.

Growing up in a military family, Sheri became very patriotic, developed an adventurous spirit, and grew passionate about helping people.

In 2005 Sheri became a principal broker and opened Oregon Ranch & Home Real Estate in order to better serve her clients. She received the honor of being ranked #5 in Southern Oregon for dollar volume sold for 2008, during one of the most challenging years the market has seen in decades.

"Common sense, integrity, and a quick wit. These are qualities I admire".