Georgia 36 Hour Continuing Education Package
This 36 hour package of Georgia Real Estate Commission approved continuing education content is designed for real estate professionals looking to renew their licenses. This package contains all of the content found in the 12, nine, eight, and seven hour CE courses. In addition, this package includes all of the content from the three hour real estate law course.
This comprehensive package covers many topics starting with an general overview of laws governing the ownership and use of real estate.
The course then takes up the topic of property title. Included in this title is an examination of title clouds and encumbrances, a discussion of the way in which a property title is transferred, and a brief look at how and why deeds are recorded.
Next, the course will talk about property value and how it is determined before moving onto a discussion of the assessment of property taxes.
From there, the course will shift to an examination of real estate businesses. This topic includes a discussion of the location and physical layout of the office of a real estate business and a exploration of the ways in which the staff of a real estate business and their activities can be organized and managed.
After that, the course will address advertising with a focus on how to make advertising effective while keeping it appropriate and ethical.
The course will then turn back to business related topics by covering records and record keeping. Thi topic combines a discussion of important financial records with an examination of other records a real estate business must maintain.
Then, the course will explore the role and responsibility of the agent.
At this point, the content of the course will talk about contracts starting with a general overview and then moving into a specific look at contracts used in real estate industry.
Following that is an examination how real estate transactions are funded. This topic will discuss mortgage loans, the source of the money for these loans, and uncommon means of funding real estate purchases. In addition, the course will cover the sales contracts and their particular provisions.
Next, the course will take on the topic of neutral escrows and co-op transactions.
Then, the course will address the activities of real estate professionals starting with an exploration of ethics. This topic will then discuss fair housing and fair housing laws. This topic will conclude by looking at errors and omissions and how they affect real estate professionals.
At the end, the course will explore the provisions of the laws of Georgia that affect the licensing of real estate professionals.
This course contains periodic exams designed to further comprehension and understanding of the material.
Show Course ID: 1
Course ID(s):

66522, 66523, 66524, 66525 & 66715

Approved By:

State of Georgia Real Estate Commission
Instructor Bio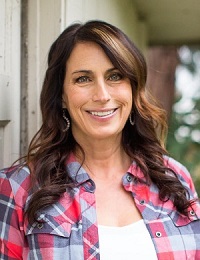 Sheri Wytcherley is the instructor for many of our real estate courses. She is a chart-topping principal broker and a passionate teacher with more than five years of experience as a real estate educator. See more details about Sheri's background here.