Iowa 4 Hour Mandatory Ethics Course
This course satisfies the requirement for licensed real estate professionals to complete four hours of ethics training in order to renew a license. Based in part on the ethics curriculum developed by the Iowa Real Estate Commission, the class presents both the principles and the real-world application of ethics. Ethics are vital to the real estate industry but, in practice, are complex and require a systematic approach. The class is organized as follows:
Module 1 - Introduction to Ethics. Topics covered include Ethics vs Morals and Ethical vs Legal, What Motivates Ethical Behavior, Law (Sherman Antitrust Act, TILA/RESPA Rule) and the Golden Rule. This is followed by a review of Ethical Concepts and Terms such as Accountability, Expertise, Honesty, Fidelity, Equity & Fiduciary Relationships.
Module 2 - Conflicts of Interest. Covers Actual and Potential Conflicts of Interest, How to Handle a Conflict of Interest, Questions to Ask Yourself, and What Makes an Ethical Decision Difficult
Module 3 - Ethical Duties. Explores Balancing Duties, Duties to the Principal (Fiduciary, Dual Agency, Act with Care and Skill & Confidentiality); Duties to the Consumer (Protect Client's Negotiating Position, Inform All Parties of "Material Facts", Treat Each Consumer Fairly and Equitably & Customer Service); Duties to the Business; Duties Not Governed by Law; and Duties to One's Self (Treat Yourself As Well As You Treat Others).
Module 4 - Ethics in the Real World. Topics include Why Ethics Matter, Ethics for a Successful Business, Ethics for a Better Society; Dealing Ethically with Changes to the Real Estate Industry (Mergers Takeovers and Buyouts; Age of Workforce; the Internet & Mortgage Loan Origination.
Module 5 - Developing and Implementing a Code of Ethics. Covers Styles of Business Ethics in the Industry; Where to Find Help in Making Ethical Decisions; Setting the Environment for Making Ethical Decisions (including Upper Management, an Ethics Committee & Ombudsperson); and Creating a Blueprint to Foster Ethical Conduct and How to Apply it in Real World Situations.
Show Course ID: 1
Course ID(s):

180-101-ME

Approved By:

Iowa Professional Licensing Bureau - Real Estate Commission
Instructor Bio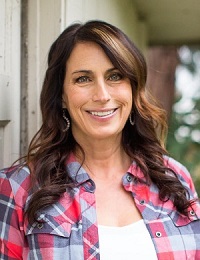 Sheri has been an online instructor for AYPO's Real Estate education classes for over 5 years and is a licensed real estate instructor across the United States.

Growing up in a military family, Sheri became very patriotic, developed an adventurous spirit, and grew passionate about helping people.

In 2005 Sheri became a principal broker and opened Oregon Ranch & Home Real Estate in order to better serve her clients. She received the honor of being ranked #5 in Southern Oregon for dollar volume sold for 2008, during one of the most challenging years the market has seen in decades.

"Common sense, integrity, and a quick wit. These are qualities I admire".