Kansas Required Core (2023)
This 3-hour required core course for Kansas real estate licensees covers 3 out of the total 12 hours required for license renewal. In the course, we cover a variety of topics required by the Kansas Real Estate Commission.
The course begins with the Brokerage Relationships in Real Estate Transactions Act, starting with the definitions of the terms we'll use. Then, we cover when the brokerage relationships brochure must be furnished to a prospective client, and go over brokerage agreements between the broker and principal. In addition to these, we cover the minimum requirements of licensees, designated agents, transaction brokerage, and ministerial acts.
The next section is on common violations by licensees, including the complaint process and the penalties for violating Kansas real estate law as well as common violations in a variety of areas, such as in the purchase contract, agency agreements, misrepresentation, failure to supervise, and in Fair Housing.
We provide an in-depth discussion regarding advertising with a strong focus on social media and social media usage policies under the Kansas-specific advertising requirements, including the new requirements for team names.
Also provided in this specifically designed renewal are educational requirements and license expiration issues and a related long look into the KREC website, going over the online services KREC offers and how to navigate the website to access the services, such as license renewal, license deactivation, and checking the status of continuing education.
Plus, we discuss the reporting requirements in the Kansas Administrative Regulations, which require licensees to report certain situations to KREC, such as when the licensee is convicted of a felony or misdemeanor.
Finally, the course will finish with the requirements for brokers who wish to work with foreign licensees in commercial real estate transactions. In this section, we look at the specific requirements of Kansas real estate law, as well as the broker cooperation agreement form.
After each section, a single question will be asked about the material that we've just covered. Once the course is finished, there is a 30-question final exam to test your knowledge. After the exam is finished, you'll be 3 hours closer to renewing your license, all at your own pace!
Show Course ID: 1
Course ID(s):

M20339

Approved By:

Kansas Real Estate Commission
Instructor Bio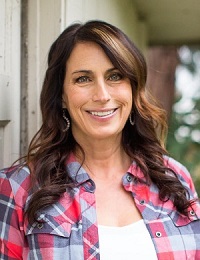 Sheri Wytcherley is the instructor for many of our real estate courses. She is a chart-topping principal broker and a passionate teacher with more than five years of experience as a real estate educator. See more details about Sheri's background here.