Michigan Broker Pre-License
This 90-hour course is designed specifically to prepare you for the Michigan Broker licensing exam and is an approved pre-licensing course.
Our courses are set up so that you cannot fail! You can keep working on the course as long as you need to learn the fundamental concepts of real estate.
The course will begin with classes on business management, including hiring practices and writing a business plan. We'll review real estate principles including antitrust laws, as well as the NAR Code of Ethics.
We'll review the specifics of operating a real estate business, including handling trust money and keeping good records. Antitrust laws and advertising regulations will be reviewed as well.
Part of our course will assist you in writing a marketing plan and setting goals for it, while other aspects of the course will refresh you on the finer points of listing and selling techniques.
We'll review fair housing laws and history before we talk about the nature of agency, and the concept of procuring cause.
Then, we'll get into legal descriptions, property ownership, estates, and titles. This includes a discussion of the probate process and various interests.
After the midpoint exam, we'll move on to design and building construction principles. Following this we'll talk a bit about contract law, including listing agreements, sales agreements, and disclosures from lenders.
Property appraisal and valuation will be discussed as well, before talking about real estate finance and mathematics. We'll move on after that to types of mortgages, foreclosures, bankruptcies, and tax laws that affect real property.
Our course will then turn to real estate investments, including syndications, securities, and management of rentals. We'll discuss Michigan's landlord/tenant law, as well as real estate law and environmental concerns. The course concludes with several practice exams.
Show Course ID: 1
Course ID(s):

490-3045

Approved By:

Michigan LARA
Instructor Bio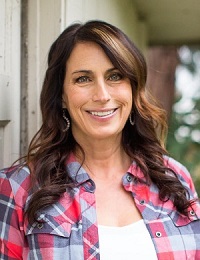 Sheri has been an online instructor for AYPO's Real Estate education classes for over 5 years and is a licensed real estate instructor across the United States.

Growing up in a military family, Sheri became very patriotic, developed an adventurous spirit, and grew passionate about helping people.

In 2005 Sheri became a principal broker and opened Oregon Ranch & Home Real Estate in order to better serve her clients. She received the honor of being ranked #5 in Southern Oregon for dollar volume sold for 2008, during one of the most challenging years the market has seen in decades.

"Common sense, integrity, and a quick wit. These are qualities I admire".