Michigan 6 Hour 2021 Law and Elective Course
This course satisfies 6 of the 18 hours of annual continuing education core education required by the Michigan Department of Licensing and Regulatory Affairs (LARA) for brokers and salespersons to renew their licenses. It covers the required legal update course including the eviction moratorium, property taxes, technology, and legal risks under the pandemic.
The course continues by covering a variety of electives such as the legal concept of estoppel, contracts and their elements of validity, what constitutes a breach of contract, and various contract clauses. From there we'll go into the importance of error and omission awareness, mistakes can cost money and licenses; in this class you will learn best practices for the mitigation of risk through errors and omissions.
We will discuss the history, nature of, and requirements of the integrated mortgage disclosures process, information that will refresh your knowledge of these changes. The class will go into detail on truth-in-lending disclosures, the various rules of integrated mortgage disclosures, loans and timeshares, and other disclosures and documents including the RESPA Settlement Costs Booklet and Escrow Closing Notice.
The last section of the class focuses on a principal broker's responsibility for the supervision and management of their employees. The course will go over those skills and practices that will help promote a work environment that is efficient, profitable, legally sound, and enriching to its employees and clients. All of this at your pace.
There is no exam required for this 6 hour course.
Show Course ID: 0
Approved By:

CE Marketplace
Instructor Bio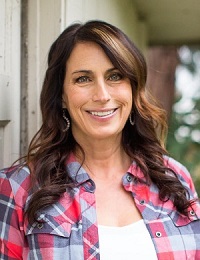 Sheri has been an online instructor for AYPO's Real Estate education classes for over 5 years and is a licensed real estate instructor across the United States.

Growing up in a military family, Sheri became very patriotic, developed an adventurous spirit, and grew passionate about helping people.

In 2005 Sheri became a principal broker and opened Oregon Ranch & Home Real Estate in order to better serve her clients. She received the honor of being ranked #5 in Southern Oregon for dollar volume sold for 2008, during one of the most challenging years the market has seen in decades.

"Common sense, integrity, and a quick wit. These are qualities I admire".