MI 18 Hour Renewal Package
18

Hour Course
$

99.00
Unlock your full potential in the Michigan real estate industry with this comprehensive 18-hour package featuring six essential courses tailored for real estate professionals.
Course 1: Record-Keeping (4 Hours)
Learn the art of meticulous record-keeping, including financial records, trust accounts, double entry bookkeeping, and income statements. Explore various other records, such as listing files, rental agreements, agency agreements, and property management records.
Course 2: Legal Updates 2021 (2 Hours)
Stay up-to-date with critical legal topics, including compliance with laws and new rules, COVID-19 pandemic-related issues, property taxes, fair housing concerns, the use of drones, and important court cases.
Course 3: Legal Updates 2022 (2 Hours)
Gain insights into the latest developments in real estate-related laws, regulations, and court decisions, covering seller's disclosures, real estate commissions, poverty exemption changes, property auctions, discrimination issues, property rentals, ANSI standards, and more.
Course 4: Legal Updates 2023 (2 Hours)
Stay informed on recent developments in real estate laws and regulations, including restrictive covenants, county recording fees, housing facilities acts, signage for disabilities, principal residence exemptions, "as is" and integration clauses, the updated Buyer's Acknowledgement & Release Form, and the MiPlus system.
Course 5: Investment (4 Hours)
Explore real estate investment, property types, investment strategies, property valuation, and the taxation of real property.
Course 6: Real Estate Electives (4 Hours)
Review basic contract law, errors and omissions in real estate, federal Integrated Mortgage Disclosures, successful management characteristics, and the employer/employee relationship.
Each course includes quizzes to test your knowledge and reinforce your learning. Upon completion, you will have earned 18 hours of essential continuing education credits, allowing you to renew your license at your own pace!
Show Course ID: 0
Approved By:

CE Marketplace
Instructor Bio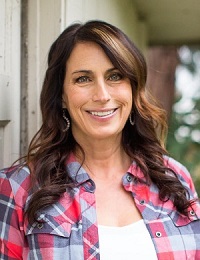 Sheri Wytcherley is the instructor for many of our real estate courses. She is a chart-topping principal broker and a passionate teacher with more than five years of experience as a real estate educator. See more details about Sheri's background here.