Michigan 2 Hour 2020 Law Class
This legal updates course for Michigan real estate agents counts as two hours of continuing education. The course is split into two different sections, where the first section focuses on the changes and updates of Michigan law, and the second section covers an important court case.
To start off the first section, we cover changes to the Marketable Record Title Act, focusing on updates that affect restrictive covenants. Following this are the updates to foreclosure laws, covering the changes to foreclosures of mortgages by advertisement, and the service charge cap for those helping to calculate redemption costs. Then, we get into the property tax law updates, covering the extension of tax foreclosure avoidance agreements, delinquent tax foreclosure proceedings, and reduced redemption and stipulated payment agreements.
From there, we move into tenant eviction updates, specifically to do with emotional support animals. Two new bills might change the requirements for a tenant to prove that they have an emotional support animal, adding protections for landlords dealing with people who are lying about their pet being an emotional support animal. We finish off this section by looking into how the increasing popularity of home surveillance may pose some issues for the real estate industry, and we look into how the law may guide real estate professionals in this situation.
The second section is entirely focused on the court case between Moehrl and the National Association of REALTORS®. Depending on how the case concludes, it could be ground-breaking, affecting the entire real estate industry. The suit alleges that cooperation and compensation is an antitrust violation, and wants to remove the requirement for sellers to pay the commissions of the buyer agent. We cover both sides of the case in depth.
Throughout the course there are in-text questions, to test your knowledge as you go. Once you finish the class, you'll be two credit hours closer to renewing your license, all at your own pace!
Show Course ID: 0
Approved By:

CE Marketplace
Instructor Bio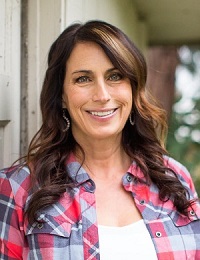 Sheri has been an online instructor for AYPO's Real Estate education classes for over 5 years and is a licensed real estate instructor across the United States.

Growing up in a military family, Sheri became very patriotic, developed an adventurous spirit, and grew passionate about helping people.

In 2005 Sheri became a principal broker and opened Oregon Ranch & Home Real Estate in order to better serve her clients. She received the honor of being ranked #5 in Southern Oregon for dollar volume sold for 2008, during one of the most challenging years the market has seen in decades.

"Common sense, integrity, and a quick wit. These are qualities I admire".