Michigan 6 Hour 2020 Law and Elective
This package for Michigan real estate professionals counts as six hours of continuing education. It includes five classes in total, containing a two-hour legal updates class and four hours of recordkeeping electives.
The first class focuses on legal updates and changes, and is split into two sections: Michigan law changes, and an important court case. The first section covers changes to the Marketable Record Title Act, focusing on updates that affect restrictive covenants. Following this are updates to foreclosure laws, property tax law updates, tenant eviction updates, and home surveillance law issues. We finish off the class with an in-depth look at the Moehrl v. National Association of REALTORS® court case.
The second class, Financial Records, starts off with basic information on recordkeeping. We cover how to identify records, store records, retrieve records, circulate records, and dispose of records. We also cover clients' trust accounts, including topics such as commingling, overdrafts, and conversion. From there, we move into the responsibility for trust monies, covering required documentation and reconciliation, and finish off the class with use of the trust account. In that topic, we cover cooperative transactions, escrow, earnest money, advance fees, and rental fees.
The third class covers financial reports, starting with balance sheets. In it, we cover double entry bookkeeping in detail, going through each of the basic items and explaining as we go. Next up are additional financial reports, such as income statements and cash flow statements. We go into the difference between cash flow and income statements, and following that we cover tax returns and payroll records.
The fourth course focuses on other types of records. To begin, we take a look at record retention and signing documents. From there, we dive into the other types of records, including financial records, client files, listing files, transaction records, rental agreements, offers to purchase, showing reports, comparative market analysis records and reports, agency agreements, receipts and bills, and finally, advertising folders. We take time to go through and explain each of these records in the class.
The fifth and final class in the package focuses on property management recordkeeping. It starts off with financial records, including operating reports, budgets, receipts, and types of insurance, like property owner's insurance and renter's insurance. From there we get into the topic of record retention, including the requirements to maintain records, banking options, tenant ledgers, and owner ledgers. To finish off the class, we cover trust account records, including the requirements for these kinds of records and trust account reconciliation.
Throughout the course there are in-text questions, to test your knowledge as you go. Once you finish the class, you'll be six credit hours closer to renewing your license, all at your own pace!
Show Course ID: 0
Approved By:

CE Marketplace
Instructor Bio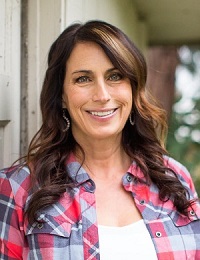 Sheri has been an online instructor for AYPO's Real Estate education classes for over 5 years and is a licensed real estate instructor across the United States.

Growing up in a military family, Sheri became very patriotic, developed an adventurous spirit, and grew passionate about helping people.

In 2005 Sheri became a principal broker and opened Oregon Ranch & Home Real Estate in order to better serve her clients. She received the honor of being ranked #5 in Southern Oregon for dollar volume sold for 2008, during one of the most challenging years the market has seen in decades.

"Common sense, integrity, and a quick wit. These are qualities I admire".