Minnesota 15 Hour Renewal Package 2022
Everything a Minnesota licensee needs to renew in one 15-hour package! This package includes:
Minnesota Real Estate 2021-2022 Salesperson & Broker Required Module (3.75 hours)
Land use controls (3 hours)
Real estate contracts (1.5 hours)
Fair housing (1 hour)
Ethics for real estate professionals (3.5 hours)
Minnesota Common Law of Agency (2.25 hours)
It begins with the required topic of the history of diversity in homeownership as determined by Minnesota, going over the history of American real estate, the enforcement of the Fair Housing Act, the homeownership gap in Minnesota, and the benefits of embracing diversity in real estate.
Next, we'll talk about land use controls, both public (zoning, building codes, etc.) and private (HOAs and CC&Rs). After that we'll discuss basic contract law as regards real estate contracts.
We'll also talk about fair housing regulations, and the history of discrimination that created a need for them. We'll follow this with a discussion of ethics - what they are, why they matter, and how they apply to the practice of real estate.
Our final topic will be on the common law of agency, which dictates how agency relationships are formed, executed, and terminated. We'll also talk about the duties of the parties in an agency relationship.
The package will incorporate short quizzes after each topic to help ensure student comprehension. Once you're finished, you'll have completed all of the training you need to renew your license, all at your own pace!
Show Course ID: 0
Approved By:

Minnesota Department of Commerce
Instructor Bio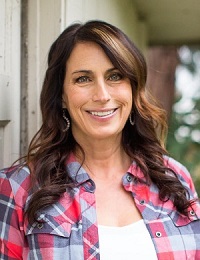 Sheri has been an online instructor for AYPO's Real Estate education classes for over 5 years and is a licensed real estate instructor across the United States.

Growing up in a military family, Sheri became very patriotic, developed an adventurous spirit, and grew passionate about helping people.

In 2005 Sheri became a principal broker and opened Oregon Ranch & Home Real Estate in order to better serve her clients. She received the honor of being ranked #5 in Southern Oregon for dollar volume sold for 2008, during one of the most challenging years the market has seen in decades.

"Common sense, integrity, and a quick wit. These are qualities I admire".