MN 2019-2020 Required CE: Agency, Fair Housing, & Energy Efficiency
This required module course was created to provide Minnesota real estate professionals with 3.75 hours of continuing education. This course counts towards the total 15 hours due each year. The course is split into three main study areas:
Agency
Fair Housing
Energy Efficiency
The course begins with Agency by looking at license law in Minnesota, and quickly dives into the law that regulates licensing and continuing education in the state. From there, we move into the foundation for agency law, covering the customer vs. client relationship, the broker and agent relationship, and the common law/fiduciary duties that a real estate professional owes to their clients.
Then, we cover the topic of relationships in a real estate transaction, and spend the majority of our time in the section by examining the agency disclosure form in detail. We also take a close look at the agency roles, such as seller representative and dual agent, and their own unique obligations.
Next up is agency relationships risk management, which includes information on dealing with unrepresented parties, issues with co-listings, licensees purchasing from or selling to their own client, and changing brokerages and how that affects agency relationships.
From there, we move into Fair Housing, with the history of federal Fair Housing law. It begins with the Civil Rights Act of 1866, and moves into the case of Plessy v. Ferguson, including information on "separate but equal." Exclusionary zoning follows, along with the Fair Housing Act of 1968 and the amendments since then, such as sex, disability, and familial status. We spend some time looking at the current iteration of the Fair Housing Act, as well as the Minnesota Human Rights Act, covering ten of the protected classes.
Then, we cover prohibited acts under Fair Housing. To begin, we spend time looking at discrimination in terms, conditions, or privileges of sale. Then, we look at advertising, denying availability, and briefly explain blockbusting and steering. We also cover the failure to make reasonable accommodations under the Minnesota Human Rights Act, as well as lending discrimination and "redlining."
Next is disability and assistance animals, where we cover the definitions for both assistance animals and emotional support animals, how they qualify, and what landlords are required to do to accommodate a tenant with either of these kinds of animals. The definition and requirements for qualifying as disabled is also covered here, as well as the implications for real estate agents.
Following that is a short topic of homeownership and race in Minnesota, giving information about the NAR/HUD's "At Home with Diversity" certification program. We also cover the Homeownership Opportunity Alliance, including a list of tips for real estate professionals for getting involved.
The last section is the largest one, on the topic of why energy efficiency matters. It starts off by looking at climate science and economics, and defining a "green home" and the requirements for being considered one. Then we get into the who, what, and why of home energy assessments, explaining them in detail. From there, we get into an overview of the Minnesota market for energy efficiency in new homes and building codes. Then, we justify the cost of of a pre-construction HERS report, and finish the course with an overview of a variety of topics, and links to resources for further education.
There is an exam at the end of the course that presents 20 questions, and there are in-text questions at the end of each lesson. These are meant to help you understand and retain the material.
Once you finish this course, you will have satisfied the 1 hour Fair Housing, 1 hour Agency Law, and the 1 hour Broker Module requirements, and be 3.75 hours further towards the full 15 hours you need to renew your license!
Show Course ID: 1
Course ID(s):

1028710

Approved By:

Minnesota Department of Commerce
Instructor Bio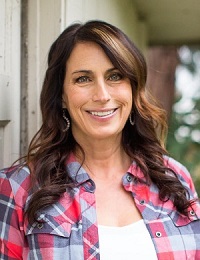 Sheri has been an online instructor for AYPO's Real Estate education classes for over 5 years and is a licensed real estate instructor across the United States.

Growing up in a military family, Sheri became very patriotic, developed an adventurous spirit, and grew passionate about helping people.

In 2005 Sheri became a principal broker and opened Oregon Ranch & Home Real Estate in order to better serve her clients. She received the honor of being ranked #5 in Southern Oregon for dollar volume sold for 2008, during one of the most challenging years the market has seen in decades.

"Common sense, integrity, and a quick wit. These are qualities I admire".