8 Hour SAFE Core and Nevada Law 2023 MLO Package for Qualified Employees
8

Hour Course
$

79.00
Licensed mortgage loan originators in the state must take 8 hours of continuing education each year, with 3 hours being dedicated to Federal law, 2 hours of ethics, 2 hours of non-traditional mortgage lending, and an hour of state-specific content.
We'll begin the one-hour state portion with a look at the Nevada division of Mortgage Lending, and continue into important definitions for Nevada mortgage personnel. Next, we explore regulations that affect industry professionals, such as reporting requirements, fiduciary mandates, examination and audit laws and codes, statutes that regulate the reporting and maintenance of records, and financial transactions. The module continues with detailed information on trust and impound accounts and how mismanagement may derail the professional, and ends with a look at trust deeds and their processes.
In the second module of the state portion, the course considers advertising and related disclosures, as well as as laws regarding investors. The section continues, and looks at how noncompliance with child support obligations can impede a licensee's authority. Nevada Covered Service Providers are discussed. Next is an in-depth discussion on complaints, and associated investigations. The module concludes with details on violations, how they may affect a professional's ability to remain in the industry if not addressed.
To promote comprehension, students will complete a 5-question quiz and short activity after each module. A 15-question final exam will wrap up the state portion.
Here's an overview of the seven-hour core portion, broken down by module:
Module 1: Federal Mortgage Law Updates (3 Hour)
This module discusses federal rules and laws that apply to mortgage loans and mortgage loan originators across the country, including legislation pertaining to electronic records and signatures, the Fair Credit Reporting Act, the Equal Credit Opportunity Act, and other topics. The module also reviews the Integrated Mortgage Disclosures, Regulation Z, and recent updates and insights on how federal oversight affects mortgage lending today.
Module 2: Ethics, Fraud, Consumer Protection, and Fair Lending (2 Hour)
Module two discusses fraud within the mortgage industry, how to safeguard client data, and Identity Theft Rules (16 CFR 681). Several case studies are included along with other recommendations on compliance with laws like the Mortgage Acts and Practices - Advertising Rule (Regulation N). Other topics found in this module include balancing commercial aspirations with ethical business practices, consumer protection, and fair lending.
Module 3: Non-Traditional Mortgage Lending (2 Hour)
The final module in the course examines non-traditional mortgage loan products. Topics discussed include Federal Housing Administration updates and changes, a review of the Home Equity Conversion Mortgage (HECM) program, and lending standards for adjustable-rate mortgages. The module also explains other types of financing choices like reverse mortgages, adjustable-rate mortgages, VA loans, down payment assistance programs, and affordable housing programs.
After every course module, students must complete a five-question quiz and a material comprehension activity. The activities introduce hypothetical scenarios and interactive questions based on course content.
To pass the core portion and receive credit, students must complete a 25-question final exam with a score of at least 70%.
Show Course ID: 1
Course ID(s):

15139, 15105

Approved By:

NMLS
Instructor Bio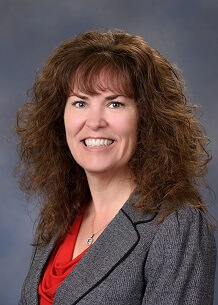 Mary Tillery, an originating branch manager at Synergy One Lending in Grants Pass, Oregon, believes that buying a home is one of life's true milestones. For more than 35 years, she has been teaching lending education classes and helping homebuyers achieve their dreams. Mary combines her love of knowledge with her passion for people in her roles as a loan originator and educator. From first-time mortgages to complex construction financing, she is happy to share her expertise with clients and industry professionals alike.