New York Real Estate 22.5 Hour Complete CE Course
This all online state approved 22.5 hour core course will fulfill all of your continuing education requirements to renew your New York Real Estate License every 2 years. This course includes 2 hours of Agency and the required 3 hours of Fair Housing, in addition to the topics of Brokerage, Real Estate Law and Real Estate Finance.
This comprehensive course starts with Fair Housing, including the history of Fair Housing, the history of housing practices, the role of state and federal laws in curbing unfair practices, protected classes, risk management in Fair Housing, New York Fair Housing, the impact of Fair Housing on the real estate professional, as well as the reaction of licensees to Fair Housing, an overview of the Fair Housing Act, other Civil Rights laws that impact Fair Housing, Fair Housing-related Presidential Executive Orders, Affirmatively Furthering Fair Housing (AFFH), criminal history and records used in Fair Housing, and emerging and existing Fair Housing issues. This section ends with a Fair Housing practical exercise and a 30 question quiz.
The next section is Agency and Property Management and includes an introduction to the common law of agency, formation of the agency relationship, parties to an agency agreement, creation of an agency relationship, types of authority, types of agency, responsibilities of the parties and termination, agency in the real estate industry, the relationship between property owner and property manager, and property manager duties and obligations. This section ends with a 20 question quiz.
Brokerage is the next section and encompasses advertising, promoting the licensee's business and services, creating an advertising plan, developing the professional image, public relations, fraud issues such as puffing and misrepresentations, technology issues in advertising and marketing, relations between competitors, antitrust laws, and Fair Housing in advertising. Next students will cover real estate offices, practicing within an area of competence, commissions and fees, and then the section ends with a 20 question quiz.
The next section is real estate law, which starts with basic real property law and continues with forms of ownership and types of estates, common interest ownership, types of trusts, commercial, industrial, and income property, land rights, and other elements of real estate law. Next is legal description, terminology, other legal descriptions, the rectangular survey system, physical characteristics of land, economic characteristics of land, and physical descriptions of property. Students will go over transfer of title, foreclosures, short sales, and auctions, other ways to transfer title, and 1031 like-kind exchanges. Encumbrances, easements, and liens is next. Under title insurance and escrow licensees will study titles, clouded titles and title insurance, escrow and closing costs, and recordation. The next section is assessment and taxation with the assessment and taxation of real property, state taxes, special assessments, and other taxation concepts. The last section under real estate law is land use controls, zoning and master plans, building codes and regulations, new home warranties, manufactured dwellings, private controls, common interest ownership, issues with deeds acquired in foreclosure sales, regulation of special land types, and the regulation of environmental hazards. This section ends with a 55 question quiz.
Licensees will study lending laws next, starting with integrated disclosures, then the Truth in Lending Act, the Real Estate Settlement Procedures Act (RESPA), the Equal Credit Opportunity Act, and lastly fraud and lending practices.
Sources of financing is the next section, covering down payment assistance programs, financial markets, and federal monetary controls.
The next section covers loans and loan programs and then government loan programs, including FHA, VA, and other federal programs. Students will then learn other methods of financing, mortgages and deeds of trust, and other financing documents. This section wraps up with a 50 question quiz.
Licensees will refresh their mathematics for real estate in the next section, including how math is used in real estate, general math concepts, calculations for valuation, appreciation and depreciation, calculations for transactions, lending calculations, followed by valuation, value, methods of estimating value, and the appraisal process. Next students will go over taxation, with property taxes, other taxes, impact of taxation on financing arrangement, followed by foreclosure, a definition of foreclosure, loan default, judicial foreclosure, strict foreclosure, foreclosure by power of sale, and alternatives and remedies for foreclosure. The last section in this course is real estate finance basics dovers government loan programs, mortgages and deeds of trust, other mortgages, sale and leaseback, collateral assignments, other financing documents, and the course ends with a 50 question quiz.
This course expires 5.31.2021. You must complete this course by 5.31.2021 to get your CE credit.
Show Course ID: 1
Course ID(s):

C06648

Approved By:

New York Department of State, Bureau of Educational Standards
Instructor Bio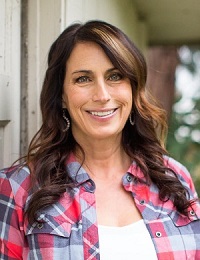 Sheri has been an online instructor for AYPO's Real Estate education classes for over 5 years and is a licensed real estate instructor across the United States.

Growing up in a military family, Sheri became very patriotic, developed an adventurous spirit, and grew passionate about helping people.

In 2005 Sheri became a principal broker and opened Oregon Ranch & Home Real Estate in order to better serve her clients. She received the honor of being ranked #5 in Southern Oregon for dollar volume sold for 2008, during one of the most challenging years the market has seen in decades.

"Common sense, integrity, and a quick wit. These are qualities I admire".