Oregon 8 Hour Property Management Package
Our 8 hour package on property management will meet 8 of the 30 hours required by the state of Oregon for real estate licensees to maintain an active license. We'll cover several important topics for licensees who practice or want to practice property management.
The course will start by reviewing the basics of real property law. This includes a discussion of the types of estate and ownership that exists, as well as leases, trusts, land rights, and commercial and income properties.
We'll also go over legal descriptions of property, including important terminology and the survey systems that we use to measure them. We'll review the physical and economic characteristics of land, and the ways in which property may be described.
After that, we'll tackle the topic of land use controls: what the are and how they affect dwellings. We'll discuss zoning, master plans, building codes, regulations, new home warranties, and private controls such as HOAs and CC&Rs. We'll also talk about manufactured dwellings and common-interest types of housing.
The next subject we'll cover is valuing real property. There are number of methods to estimate value, including the appraisal process. We'll talk about the different methods and why they are used, before we jump into the issue of taxation on real estate.
The course will then take you through an overview of real estate investment, including the common types of investment properties and the best time to make such an investment. You'll learn how to help clients develop an investment strategy and advise them on disclosure laws, as well as about real estate syndicates and securities.
Lastly, we'll discuss property management topics that relate to foreclosure. This includes the economics of property management, such as estimating expenses and defining the owner's objectives. The course will close with a look at the different types of foreclosures, and alternatives and remedies that homeowners may pursue.
Throughout the course, periodic quizzes will help ensure student mastery of these topics.
Show Course ID: 1
Course ID(s):

1704

Approved By:

Oregon Real Estate Agency
Instructor Bio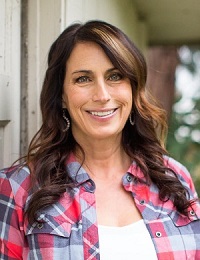 Sheri Wytcherley is the instructor for many of our real estate courses. She is a chart-topping principal broker and a passionate teacher with more than five years of experience as a real estate educator. See more details about Sheri's background here.