Oregon Real Estate Consumer Protection (30Hrs)
We'll start the course with the Law and Rule Required Course, which covers the latest changes to Oregon statutes and administrative code that affect real estate professionals. This will primarily focus on changes to the treatment of clients' trust accounts and advertising regulations.
Next we'll talk about basic real property law, including forms of ownership and issues related to land rights. The topic of agency will follow, reviewing the duties and responsibilities of the parties in an agency relationship. We'll also discuss the role of a broker when it comes to supervision and management of client trust accounts.
We'll move on with a discussion of ethics: what they are, why they matter, and how they apply in the real estate realm. Then we'll talk about errors and omissions that real estate professionals can be liable for without the right type of coverage.
Next, we'll move on to a discussion of advertising. This will include the laws and rules that licensees need to observe in their marketing, as well as offer guidelines and ideas for promoting services and creating an advertising plan. This section will also address the serious issues of fraud and misrepresentation.
After that we'll review the essential topic of fair housing laws and anti-discrimination statutes. These are important to understand in order to maintain positive tenant relations. We'll then cover some general guidelines for effective supervision and management of an office, including establishing office policies and procedures.
Our final section of the course will focus on finance-related concerns. After reviewing the basics, we'll practice some basic math that's important for transaction and loan calculations. We'll review the different methods of valuation that can be used on a property, and the many sources that offer financing, including government loan programs and some more non traditional sources. We'll also go over financing documents that are important to understand, and talk about the different types of foreclosures, and what recourse owners have when they are threatened with it.
The class on real estate investment will help licensees learn how to counsel potential investors who are interested in buying real estate and help them develop a strategy. Finally, we'll review the appropriate procedures for financial records and reports before concluding the class.
This course MUST be completed 12.31.2019 for credit.
Show Course ID: 1
Course ID(s):

1505

Approved By:

Oregon Real Estate Agency
Instructor Bio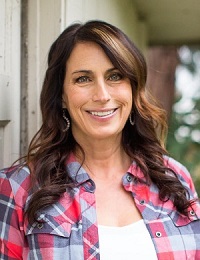 Sheri has been an online instructor for AYPO's Real Estate education classes for over 5 years and is a licensed real estate instructor across the United States.

Growing up in a military family, Sheri became very patriotic, developed an adventurous spirit, and grew passionate about helping people.

In 2005 Sheri became a principal broker and opened Oregon Ranch & Home Real Estate in order to better serve her clients. She received the honor of being ranked #5 in Southern Oregon for dollar volume sold for 2008, during one of the most challenging years the market has seen in decades.

"Common sense, integrity, and a quick wit. These are qualities I admire".