Oregon 3 Hour 2018-2019 LARRC
This 3-hour course will cover the law and rule changes to the practice of real estate in the state of Oregon for 2018 and beyond. It will focus on the updates to ORS 696 and OAR Divisions 1-50. This class satisfies the state requirement for licensees to take a law and rule update course.
Show Course ID: 1
Course ID(s):

1800

Approved By:

OREA
Instructor Bio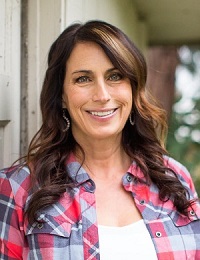 Sheri has been an online instructor for AYPO's Real Estate education classes for over 5 years and is a licensed real estate instructor across the United States.

Growing up in a military family, Sheri became very patriotic, developed an adventurous spirit, and grew passionate about helping people.

In 2005 Sheri became a principal broker and opened Oregon Ranch & Home Real Estate in order to better serve her clients. She received the honor of being ranked #5 in Southern Oregon for dollar volume sold for 2008, during one of the most challenging years the market has seen in decades.

"Common sense, integrity, and a quick wit. These are qualities I admire".
January 4th, 2019 -

Rutherey

The course is concise, and did what I needed it to do.

December 4th, 2018 -

harvey

with 40 years in the business it was easy

I loved it...easy to manage and read.

Straightforward and easy to understand format, highlighted the changes well

April 9th, 2018 -

Lalainya

It was very easy to understand liked the course a lot .

Easy to use website.

January 13th, 2018 -

Christine

Thank you

October 29th, 2019 -

Judith

I really like videos, but I passed so I guess that's ok

February 24th, 2019 -

Brent

I had a hard time with this system. I wasn't able to find out how much time I had left, where I was in the process etc.

November 16th, 2019 -

Paul

October 17th, 2019 -

Michael

July 1st, 2019 -

Jennifer

March 10th, 2019 -

Marisa

November 27th, 2018 -

Russell

November 22nd, 2018 -

Robert

November 17th, 2018 -

Rafe

October 29th, 2018 -

Matthew

August 23rd, 2018 -

Josie

August 14th, 2018 -

Jodie

June 25th, 2018 -

Barbara

April 30th, 2018 -

Matthew

April 17th, 2018 -

Bernis

March 30th, 2018 -

Taylor

March 27th, 2018 -

Donald

September 30th, 2019 -

Caitlin

na

February 28th, 2019 -

Oscar

October 28th, 2018 -

Drew

June 25th, 2018 -

Katherine

November 28th, 2019 -

maureen