Oregon Real Estate Property Management for Principal Brokers (30Hrs)
30

Hour Course
$

119.00
Keep it simple and complete all your CE with topics that are important to a property manager. This course package satisfies the 30-hour education requirement for Oregon, including a 3-hour LARRC class.
We'll start the course with the Law and Rule Required Course, which covers the latest changes to Oregon statutes and administrative code that affect real estate professionals. This will primarily focus on changes to the treatment of clients' trust accounts and advertising regulations.
Then, we'll focus on the basic concerns of a property manager. This includes a discussion of fair housing rules, leases, landlord-tenant relations, and recordkeeping. We'll talk about the role of a broker who is in a position of supervision, as well as how to manage clients' trust accounts and proper record-keeping procedures.
After that, we'll review some basic contract law that licensees should understand, as well real estate-specific contracts. We'll review the concept of agency, including the responsibilities of the parties to an agency agreement. We'll also explore the agency agreement as it relates to property management.
Maintaining favorable tenant relations is an important aspect of property management, so we'll spend some time talking about how to handle leases, observe fair housing regulations, and respect tenants' rights.
After that, we'll discuss the importance of behaving ethically in real estate, and the ethical duties that a licensee owes to their clients and customers.
We'll spend some time discussing the concerns that owners of investment properties might have. Licensees will learn how to counsel clients in developing an investment strategy and managing the expenses of a rental property.
Valuation, assessment, and taxation of real property will also be addressed, before the course concludes with a section on land use controls such as zoning, building codes, and private association controls.
This course MUST be completed 12.31.2019 for credit.
Show Course ID: 1
Course ID(s):

1504

Approved By:

Oregon Real Estate Agency
Instructor Bio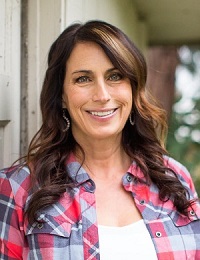 Sheri has been an online instructor for AYPO's Real Estate education classes for over 5 years and is a licensed real estate instructor across the United States.

Growing up in a military family, Sheri became very patriotic, developed an adventurous spirit, and grew passionate about helping people.

In 2005 Sheri became a principal broker and opened Oregon Ranch & Home Real Estate in order to better serve her clients. She received the honor of being ranked #5 in Southern Oregon for dollar volume sold for 2008, during one of the most challenging years the market has seen in decades.

"Common sense, integrity, and a quick wit. These are qualities I admire".