Oregon Real Estate Transactions (30Hrs)
This 30-hour course fulfills all of the continuing education that Oregon real estate licensees are required to complete each renewal cycle. It includes 27 hours of Oregon-approved topics, as well as a 3-hour LARRC course covering all of the relevant law and rule updates that real estate professionals need to know.
We'll start the course with the Law and Rule Required Course, covering the latest changes to Oregon statutes and administrative code that affect real estate professionals. This will primarily focus on changes to the treatment of clients' trust accounts and advertising regulations.
After that, we'll jump into some essential topics real estate licensees need to stay refreshed on. We'll start by reviewing real estate contracts, including listing, buyer-broker, tenant representation, and sale agreements. We'll also talk about valuation of real estate and the different methods that can be used to accomplish it. Later, we'll revisit the purchase and sales contract in order to look at it in greater detail.
Next, we'll move on to a discussion of advertising. This will include the laws and rules that licensees need to observe in their marketing, as well as offer guidelines and ideas for promoting services and creating an advertising plan. This section will also address the serious issues of fraud and misrepresentation.
Unique situations, such as a licensed principal in a transaction acting as an agent, will also be covered. Then, we'll move on to encumbrances that can impact the marketability of a property, as well as land use controls, zoning, building codes, and common interest ownership.
Financing will include a discussion of government loan programs, such as FHA, VA, and others; deeds of trust; sale and leaseback arrangements, and deeds of trust. We'll also look at some down payment assistance programs, and federal involvement in monetary regulation.
After a review of essential math used in real estate, we'll move on to lending laws. This primarily consists of becoming familiar with the federal requirements of loan disclosures in order to provide guidance for clients during the escrow process. This includes a discussion of the Integrated Mortgage Disclosures. We'll also briefly review financing documents.
Next, we'll talk about the role of an agent in a neutral escrow or co-op transaction, before we move into other escrow-related issues including transfer of title, title insurance, and clouded titles. We'll briefly talk about property taxes before concluding the course with a section on foreclosures, where we'll review the different types of foreclosures and the remedies available to homeowners.
This course MUST be completed 12.31.2019 for credit.
Show Course ID: 1
Course ID(s):

1503

Approved By:

Oregon Real Estate Agency
Instructor Bio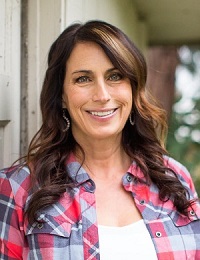 Sheri has been an online instructor for AYPO's Real Estate education classes for over 5 years and is a licensed real estate instructor across the United States.

Growing up in a military family, Sheri became very patriotic, developed an adventurous spirit, and grew passionate about helping people.

In 2005 Sheri became a principal broker and opened Oregon Ranch & Home Real Estate in order to better serve her clients. She received the honor of being ranked #5 in Southern Oregon for dollar volume sold for 2008, during one of the most challenging years the market has seen in decades.

"Common sense, integrity, and a quick wit. These are qualities I admire".