Pennsylvania 3 Hour Real Estate Legal Updates
Our 3-hour course for Pennsylvania real estate professionals provides the latest legal developments affecting the licensee's conducting of real estate activities in this state. These are crucial for the real estate professional looking to stay on top of their game. The course will be split into two sections, with an incremental exam to follow both.
Our overview will begin with a look at the structure of Pennsylvania laws governing the real estate profession, the process of how the laws and regulations are developed and adopted, and how to read the legal language that is used. We'll look at numerous critical definitions, such as "broker," "designated agent," and "dual agent," to touch on only a small sample.
Next, we'll take time to review the laws and regulations pertinent to obtaining and maintaining a real estate license in Pennsylvania. This includes a look into multiple topics such as reciprocal licensing, fees, licensing of entities, licensing to sell cemetery plots, and violations of licensing regulations, just as examples.
From there, we'll move into the all-important area of a real estate professional's duties and ethical obligations as outlined in Pennsylvania law. The responsibility to put all appropriate agreements and contracts in writing, providing the appropriate disclosures, and avoiding any misrepresentation or deception is just the beginning of these obligations. We'll also look specifically at the Pennsylvania Supreme Court case, Milliken v. Jacono, that clearly establishes that Pennsylvania law does consider "psychological stigmas" to be material facts.
This will lead us to the types of broker relationships that are allowed in this state, including buyer's, seller's, designated, and dual agents. We'll move from there into the requirements surrounding escrow accounts, the importance of timely deposits of client trust monies, and the dangers involved in escrow and trust accounts, such as commingling and misappropriation (called conversion).
Following the review of managing client monies, we'll turn to the general requirements for creating and handling the documents most frequently encountered by licensees and the proper formats and contents for these agreements. We'll talk about the many property disclosures that are required by Pennsylvania law, ranging from the seller's required property disclosure to disclosures pertaining to pest infestations, water, sewage, plumbing, and HVAC systems, and storm water facilities, to name only a handful.
We'll also discuss the agency relationship disclosures that are required for the various recognized agency roles in the state, as well as the regulations for advertising as a "team," the continuing education requirements for Pennsylvania licensees, and the state's online licensing system.
Finally, we'll wrap up this course with an in-depth discussion of the Fair Housing laws, including some specific examples from local jurisdictions, and a look at the potential disciplinary actions that can occur for violations of any of these matters.
Show Course ID: 1
Course ID(s):

004591

Approved By:

Pennsylvania State Real Estate Commission
Instructor Bio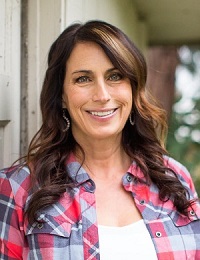 Sheri Wytcherley is the instructor for many of our real estate courses. She is a chart-topping principal broker and a passionate teacher with more than five years of experience as a real estate educator. See more details about Sheri's background here.