Rhode Island 6 Hour: Real Estate Core
Complete your 6 hours of core continuing education with this package designed for Rhode Island real estate agents.
In this course, we'll explore the current disclosure regulations that mortgage lenders are required to abide by. This includes an examination of the most recent legislation affecting mortgage disclosures.
After that, we'll explore ethics as the apply to real estate professionals. Our discussion will include what ethics are, why they matter, and how they affect the practice of real estate and the duties a licensee owes to their clients. We'll also cover some ethical situations you may find yourself in, and how to handle them properly.
For reasonable accommodation requests needed to ensure equal access, service, or participation, reach out to our Customer Support Team Leader, Patrick Caldwell, who has been designated by 1 Attempt (aypoealestate.com) to handle such requests and related inquiries. Pat can be reached through any of our contact methods below:
contact@atyourpaceonline.com
(877) 724-6150
Show Course ID: 0
Approved By:

Rhode Island Department of Business Regulation
Instructor Bio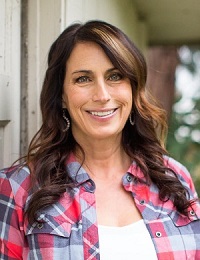 Sheri has been an online instructor for AYPO's Real Estate education classes for over 5 years and is a licensed real estate instructor across the United States.

Growing up in a military family, Sheri became very patriotic, developed an adventurous spirit, and grew passionate about helping people.

In 2005 Sheri became a principal broker and opened Oregon Ranch & Home Real Estate in order to better serve her clients. She received the honor of being ranked #5 in Southern Oregon for dollar volume sold for 2008, during one of the most challenging years the market has seen in decades.

"Common sense, integrity, and a quick wit. These are qualities I admire".