Rhode Island 6 Hour: Transferring a Property
This 6-hour course satisfies part of the 24-hour Rhode Island requirement for continuing education of licensed real estate agents. The focus of the package is on topics and issues relating to the transfer of real property ownership.
The course begins with a discussion of title transfers, including different ways to transfer titles such as foreclosures, short sales, and auctions, and more. We'll also cover the different types of encumbrances that a property can have.
After that we'll begin a discussion of financing issues in real estate. This includes sources of financing and down-payment assistance programs, different types of loans, and government programs like FHA, VA, and more. We'll also talk about some less common methods of financing, like collateral assignments, before moving on to a discussion of financing documents
For reasonable accommodation requests needed to ensure equal access, service, or participation, reach out to our Customer Support Team Leader, Patrick Caldwell, who has been designated by 1 Attempt (aypoealestate.com) to handle such requests and related inquiries. Pat can be reached through any of our contact methods below:
contact@atyourpaceonline.com
(877) 724-6150
Show Course ID: 0
Approved By:

Rhode Island Department of Business Regulation
Instructor Bio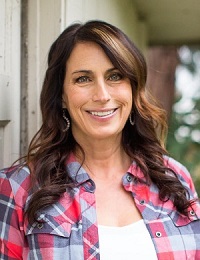 Sheri Wytcherley is the instructor for many of our real estate courses. She is a chart-topping principal broker and a passionate teacher with more than five years of experience as a real estate educator. See more details about Sheri's background here.