Rhode Island Complete 24 Hour Package
This package satisfies the full continuing education credit hours for license renewal, including the new core requirement put into effect for 2022. Licensees operating in Rhode Island must complete 6 hours of core credit, including 3 hours on fair housing, and 18 hours of electives in order to renew.
The core lesson is divided into two parts, one on fair housing law and housing discrimination, and the other on professional ethics in the real estate industry.
In part one, we'll examine the history and evolution of fair housing law, why it came to be, and how far it still needs to go. What constitutes a disability and reasonable accommodation under the Americans with Disabilities Act is clarified. We'll cover federally protected classes and Rhode Island's additional ones, including the recently enacted new ones. Housing discrimination is an ongoing concern that must be mitigated. To this end, we offer practical advice for real estate professionals.
Part two focuses on what defines and separates ethics from other governing ideas. We'll present ethical dilemmas and how a licensee might arrive at a solution or decision that represents best trade practices. Ethical duties, terms, and concepts will be explained.
Then, 6 hours is devoted to helping licensees stay safe while on the job and monitoring liabilities. Practical safety measures at showings and open houses are offered. We'll also touch on liability insurance.
The next set of elective credits is on preventing and handling errors and omissions in the course of business. Also divided into two parts, part two of this lesson will discuss real estate contracts. Review listing, buyer-broker, sale, and tenant representation agreements. We'll also cover some less-common contractual arrangements such as land sales contracts.
For the last 6 hours, we will begin by covering title transfers, foreclosures, short sales, and auctions, and encumbrances. How buyers can finance the purchase of real estate rounds out the class. Videos, scenarios, and imagery are utilized throughout the course for visual and auditory learning styles. After each lesson, students will be asked a single question about the material.
Complete all lessons of the package to unlock the Certificate of Completion. For reasonable accommodation requests needed to ensure equal access, service, or participation, reach out to our Customer Support Team through either of our contact methods below:
contact@atyourpaceonline.com
(877) 724-6150
Show Course ID: 0
Approved By:

Rhode Island Department of Business Regulation
Instructor Bio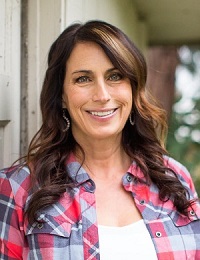 Sheri Wytcherley is the instructor for many of our real estate courses. She is a chart-topping principal broker and a passionate teacher with more than five years of experience as a real estate educator. See more details about Sheri's background here.