Rhode Island Complete 24 Hour Package
This complete package is designed to meet Rhode Island licensees' CE needs. It includes all 24 hours of continuing education units needed for license renewal.
In the course, we'll explore a number of important topics real estate licensees should remain sharp on. We'll start with the core courses addressing Integrated Mortgage Disclosures and Ethics as a real estate licensee. In addition to defining ethics, we'll talk about how your ethics may be tested as a real estate professional.
We'll also cover the important issue of agent safety during the course of showings and open houses. This includes the types of threats to be on the lookout for, as well as safety measures that are simple to implement and execute. We'll also talk a bit about liability and liability insurance, before we move on to errors and omissions that can occur in real estate.
The course will also review some of the most common real estate contracts that are used, as well as some less common agreements like land sales contracts.
We'll also spend some time talking about the process of transferring the ownership of a property, and the issues that may arise or be uncovered during a transfer. These include encumbrances, easements, and liens.
Next, we'll talk about sources of financing that can be tapped when purchasing real estate. These include down payment assistance programs and government loans like VA and FHA loans. We'll also review the basic concepts and types of loans that are available.
Last, we'll review some more unusual ways of financing a purchase, such as sale and leaseback agreements and collateral assignments, before discussing deeds of trust and other financing documents.
For reasonable accommodation requests needed to ensure equal access, service, or participation, reach out to our Customer Support Team Leader, Patrick Caldwell, who has been designated by 1 Attempt (aypoealestate.com) to handle such requests and related inquiries. Pat can be reached through any of our contact methods below:
contact@atyourpaceonline.com
(877) 724-6150
Show Course ID: 0
Approved By:

Rhode Island Department of Business Regulation
Instructor Bio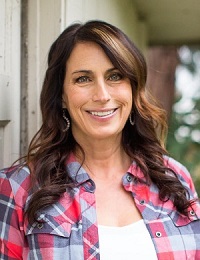 Sheri has been an online instructor for AYPO's Real Estate education classes for over 5 years and is a licensed real estate instructor across the United States.

Growing up in a military family, Sheri became very patriotic, developed an adventurous spirit, and grew passionate about helping people.

In 2005 Sheri became a principal broker and opened Oregon Ranch & Home Real Estate in order to better serve her clients. She received the honor of being ranked #5 in Southern Oregon for dollar volume sold for 2008, during one of the most challenging years the market has seen in decades.

"Common sense, integrity, and a quick wit. These are qualities I admire".