Utah Complete 18 Hour Renewal Package
This complete 18-hour CE package is designed for Utah real estate licensees who have already been through their first renewal cycle. It includes 9 hours of state-mandated core content, as well as 9 hours of elective education approved by Utah.
We'll start the course with a discussion of errors and omissions that can occur in the practice of real estate, and how licensees can protect themselves from liability. Then we'll jump into a discussion of ethics, both in general and specific to real estate licensees.
Then we'll take some time to review the updates to the federal mortgage loan policies under the Integrated Mortgage Disclosures.
The course will begin with a discussion of loan programs that exist to assist homebuyers, including government programs like FHA and VA loans. We'll also talk about the history of fair housing issues, the laws that have been put in place to ensure equality to access of to safe housing and the anti-discrimination laws that affect housing selection.
We'll also review listing agreements, sales agreements, and advertising guidelines and regulations important to the real estate industry. This course includes periodic exams.
Show Course ID: 1
Course ID(s):

R190911, R190912

Approved By:

Utah Division of Real Estate
Instructor Bio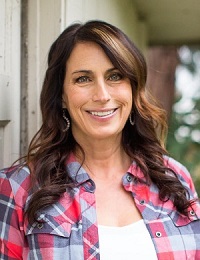 Sheri has been an online instructor for AYPO's Real Estate education classes for over 5 years and is a licensed real estate instructor across the United States.

Growing up in a military family, Sheri became very patriotic, developed an adventurous spirit, and grew passionate about helping people.

In 2005 Sheri became a principal broker and opened Oregon Ranch & Home Real Estate in order to better serve her clients. She received the honor of being ranked #5 in Southern Oregon for dollar volume sold for 2008, during one of the most challenging years the market has seen in decades.

"Common sense, integrity, and a quick wit. These are qualities I admire".
October 22nd, 2019 -

Dawn

Unfortunately I wait until the last minute to renew some of my CEs . This course is a great review and lets me get my CEs in .

October 20th, 2019 -

Tina

This was very easy to do and keep track while you re taking breaks. It was enjoyable and informative!

August 30th, 2019 -

Matthew

Fantastic course - I liked your system and the setup and the content was helpful. Thank you.

I liked this course. It was informative and better than most CE courses I have done in the past.

Good information.

AYPORRealEstate made it very easy to work at my own pace and get my license renewed. Would totally recommend!

March 29th, 2019 -

Christopher

Course was great. thanks

Great refresher

February 14th, 2019 -

Maria

Great information both historical and current.

February 5th, 2019 -

Roger

I thought the course was very applicable to things I needed for my license renewal.

December 25th, 2018 -

Craig A

No that's fine

November 3rd, 2018 -

Keven

October 12th, 2018 -

Tyson

I like that I could move at my own pace.

September 27th, 2018 -

david

I think you did a great job presenting all the facts.. Great job

September 11th, 2018 -

John R

Great course with a good format and content

September 6th, 2018 -

Gabriel

Great Course

Very pleased.

AYOP made it very convenient to get my CE done on my own time. Great coarse!

The material is easy to understand and the questions are straightforward.

Got the job done! Thanks!

April 13th, 2018 -

George

The course was user friendly and got the job done.

March 21st, 2018 -

Daniel

Great course

March 15th, 2018 -

Kellie

I really appreciated this course and how simple it was to register and complete my 18 hours.

February 18th, 2018 -

Matt

I really learned from your course..

February 18th, 2018 -

Wolfram

Convenient.

January 6th, 2018 -

Roslyn

Informative about the things a agent actually needs to know and relates to.

December 27th, 2017 -

Arturo

Coarse was out together very well and covered many areas. It was very informative and I would recommend to anyone.

Very detailed and factual.

Functional, flexible and straight forward. #GreatRealEstateCourses

Worked well for me and my time frame. Thanks

February 15th, 2019 -

nicole

too much clicking next.

December 13th, 2018 -

Tiffany

Lots of good info. I like to listen to a teacher more than reading.

October 25th, 2018 -

Benjamin W

I just wish I didn't have to click next every 10,30,90 seconds. But besides that. It was an awesome course.

September 5th, 2018 -

Steven

I thought this was a great course overall and provided the information you need to know.

Overall it's good, some questions on the test are very vague. Hard to determine correct answer

November 25th, 2018 -

Valerie

Loads of reading from a digital textbook. No descriptive slides to illustrate material or audio to assist with those need it.

It would be nice if, like other online courses I've taken with different companies, each course when completed would be reported to the state instead of waiting until the whole 18 hour course is complete before reporting.

July 17th, 2019 -

Brandon

Your business name is a total misrepresentation of how your site works. Ironic, considering so much about ethics and advertising was taught about being honest and having integrity. I am a CPA, insurance licensed agent, securities licensed agent and Real estate broker and this $129 education course was the worst least effective and most pathetic waste of my time EVER!!!!

November 16th, 2019 -

Paul

November 10th, 2019 -

Lyndon

October 30th, 2019 -

Jamie

October 24th, 2019 -

Camille

October 23rd, 2019 -

Danyale

October 20th, 2019 -

Rebecca

October 18th, 2019 -

Dennis

September 18th, 2019 -

Krisitn

September 11th, 2019 -

Amy

August 30th, 2019 -

Tiffanie

August 14th, 2019 -

Vanthipaya

August 8th, 2019 -

Spencer

June 27th, 2019 -

Desaray

June 10th, 2019 -

Allyson

April 24th, 2019 -

Taresa

April 19th, 2019 -

Miriam

April 4th, 2019 -

Gregory

March 31st, 2019 -

Vincent

February 27th, 2019 -

Danny

February 17th, 2019 -

Troy

February 15th, 2019 -

Debbie

February 11th, 2019 -

Jess

January 20th, 2019 -

TROY

January 17th, 2019 -

Matthew

January 10th, 2019 -

christine

January 2nd, 2019 -

Horacio

December 31st, 2018 -

Alena

December 19th, 2018 -

James

November 22nd, 2018 -

Kyle

November 21st, 2018 -

Jon

November 9th, 2018 -

Craig

October 30th, 2018 -

Matt

October 29th, 2018 -

Tammy

October 18th, 2018 -

Brady

September 12th, 2018 -

Marc

August 27th, 2018 -

Elizabeth

August 22nd, 2018 -

ROBERT

August 7th, 2018 -

Tanner

April 27th, 2018 -

Randall

March 27th, 2018 -

Jeanne

March 17th, 2018 -

Chandra

February 26th, 2018 -

Michelle

February 18th, 2018 -

Koni

February 9th, 2018 -

Shiping

February 8th, 2018 -

Chelsea

February 8th, 2018 -

Walter

January 2nd, 2018 -

Gretchen

December 30th, 2017 -

Morgan

December 25th, 2017 -

Thuan

October 14th, 2019 -

Dewayne

September 17th, 2019 -

Brad

September 13th, 2019 -

Sharon

September 13th, 2019 -

Luke

August 21st, 2019 -

Tonja

N/a

February 16th, 2019 -

Kent

January 8th, 2019 -

Carson

June 28th, 2018 -

Brandon

na

December 31st, 2017 -

Amber

December 12th, 2017 -

Layne

November 13th, 2019 -

Landon

September 29th, 2019 -

Paul

September 22nd, 2019 -

brian

August 21st, 2019 -

RICHARD

August 9th, 2019 -

Jennifer

April 17th, 2019 -

KENNETH

March 1st, 2019 -

brendon

February 24th, 2019 -

anthony

February 17th, 2019 -

Doug

February 14th, 2019 -

Lorraine

February 11th, 2019 -

Benjamin

September 5th, 2018 -

ALLAN

September 1st, 2018 -

ashley

February 6th, 2018 -

Jordan

January 1st, 2018 -

David

October 17th, 2019 -

Natalie

February 12th, 2019 -

Brandon

September 23rd, 2019 -

Michiel