Late CE: 9 Hour SAFE Core and Washington Law 2022 MLO Package (14262 & 14285)
This course is designed to address your 2022 Late CE needs.
Licensed mortgage loan originators in Washington must take 9 hours of continuing education each year, with 3 hours being dedicated to federal law, 2 hours on ethics, 2 hours on non-traditional mortgage lending, 1 hour of elective, and 1 hour on Washington law.
We'll begin with a review of Washington State rules and regulations, including any recent changes. This includes important definitions, license exemptions, license renewal, recordkeeping, reporting responsibilities, and restricted or conditional loan fees.
Then, we'll discuss advertising requirements, including internet and electronic forms of advertising. We'll also discuss disclosure obligations and the "one page summary" required of Washington mortgage professionals in the lending industry.
The second half will focus on prohibited acts and practices, including rules governing appraiser requests, redisclosure, and "bait & switch" advertising. We'll also discuss fraud violations, as well as the civil and criminal penalties therein. We'll close with a video discussing the Down Payment Assistance program in Washington State, followed by a brief recap of the lessons covered.
To promote comprehension, students will complete a 5-question quiz and short activity after each module. A 15-question final exam will wrap up the 1 hour on Washington law.
The first module of the eight-hour portion is about sweeping laws and rules that apply to mortgage loans and mortgage loan originators across the country. A review of the SAFE Act, Regulation Z, ECOA, and the TRID Integrated Mortgage Disclosures make up the bulk of this module.
The second module deals with ethical considerations and consumer protection. A discussion of business ethics and the duties that apply to financial services professionals start us off. Then, topics related to consumer protection and the requirements under the Equal Credit Opportunity Act (ECOA) take center stage. The promotion of fair lending practices are emphasized. After that, the current state of mortgage fraud in the United States is addressed, and we will examine ways to identify and deter different types of mortgage fraud.
The third module looks at a variety of non-traditional mortgage loan products and the increased risks and scrutiny that accompany most alternatives to the 30-year fixed rate mortgage loan. We will examine adjustable rate mortgages (ARMs), reverse mortgages, high-cost and higher-priced mortgage loans, counseling requirements, and information on lending standards. Other types of loans and financing options are also discussed, including government programs such as FHA, VA, and USDA loans.
Finally, the fourth module provides information on renovation mortgage loans in general, including what they are and when to use them, with a focus on Fannie Mae HomeStyle® and FHA 203(k) renovation loans.
Recent updates and insights will be provided throughout the four modules. Each module will be followed by an assessment that consists of a five question quiz and an activity in which students will read a short scenario and then answer questions about the scenario. A 25 question final will wrap up the 8 hour portion.
Show Course ID: 1
Course ID(s):

14488, 14493

Approved By:

NMLS
Instructor Bio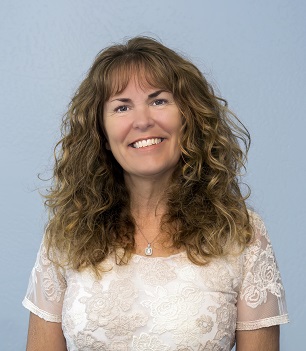 Mary Tillery is the instructor for all of our MLO continuing education courses. She has been sharing her expertise with fellow mortgage loan originators for more than 35 years as a lending educator. Learn more about Mary's background here.