Wisconsin 18 Hour Real Estate Complete Package for 2019-2020
This package will fulfill all 18 hours of required continuing education for Wisconsin licensees in the 2019-2020 renewal cycle. It includes the following courses:
Course 1 - Real Estate Listing Contracts
Course 2 - Real Estate Offers to Purchase
Course 3 - Real Estate New Developments
Course 4 - Real Estate Ethics and Consumer Protection
Course 5 - Real Estate Laws and Practice
Course 6 - Real Estate Transactions
In Course 1, we go over the topic of seller disclosure and defects, explaining the inspection and disclosure duties of licensees in detail.
After that we cover the WB-1, Residential Listing Contract - Exclusive Right to Sell, briefly going over the entire form. In the same topic, we also go over the Residential Real Estate Condition Report form and the Vacant Land Disclosure Report form.
The next covered topic is agency, and in this course we detail the specific requirements for agency relationships, including multiple representation relationships, designated agency, and subagency.
The last topic in the class is real property and personal property, where we go over the negotiation for the sale of personal property.
Course 2 begins with the inspection and testing requirements found in the Wisconsin Administrative Code, including the requirements for licensee disclosure.
The topic continues with the requirements for inspections and tests in the WB-11, with an in-depth look at the inspection contingency found in the form. We finish off the topic with a look at the WB-40, Amendment to Offer to Purchase, and the WB-41, Notice Relating to Offer of Purchase.
The next portion of the course is on special assessments and closing prorations, beginning with the code requirements for special assessments found in the Wisconsin Statutes. These code sections, along with any other code we cover in the course, are followed by discussions of the code in plain language, to aid the student in understanding the requirements.
Our coverage of closing prorations focuses primarily on the requirements in the WB-11, including the items that must be prorated. To finish off this portion of the course, we cover the disclosure of existing or pending special assessments, using the Real Estate Condition Report and Vacant Land Disclosure Report to demonstrate the implications of these special assessments.
Our final topic is on the closing of buyer's property and secondary offer contingencies, found in the WB-11. 
Course 3 begins with an in-depth coverage of the Department of Safety and Professional Services' complaint and discipline process for licensees, including information on the DSPS' specific case handling process.
Following that, we cover the revised Wisconsin-approved forms: WB-11 and WB-14. In this portion of the course, we bring students up-to-date on the recent changes made to these two forms, including coverage of the new FIRPTA provisions and the new definitions added to these forms.
Our last topic covers Wisconsin case law, going over court cases and decisions for easements, commissions, vested rights, wind siting, right of first refusal, arbitration award enforcement, short-term rentals, adverse possession, commercial subleasing, shoreland zoning, and special assessments.
Course 4 is all about ethics. The three main topics discussed are Misrepresentation and Concealment, Fair Housing and Consumer Protection, and Dispute Resolution. It includes explorations of the Fiduciary Duties of the Real Estate Agent, Duties of Licensees to All Parties, NAR Code of Ethics Article 2, Real Estate Agent Inspection and Disclosure Duties, and Defects Defined.
We also discuss the history of Wisconsin's Open Housing Law, Competent Services for Fair Housing, Fraudulent Representations, Federal Fair Housing Statutes, and Resolving Disputes Regarding Procuring Cause.
Course 5's chosen topics include listing condominium properties and filling out the WB-4 contract, with a page by page breakdown of this listing agreement, and a review of relevant administrative codes. 
Next, short sale and foreclosure basics will emphasize the agent's duties to represent the client's best interests. Lender cooperation in short sales is essential to a successful transaction. Preparing clients for the realities of a short sale and encouraging communication may prevent less than ideal outcomes. 
Our section on foreclosure doesn't just examine key statutes, it also analyzes the impact of abandoned properties, how to improve credit after a foreclosure, what is involved in a sheriff's sale, and when a foreclosure is final. Of course, any discussion on short sale and foreclosure is incomplete without cautions about fraud and scams relating to those two situations.
Lastly, how to protect one's business from the unexpected is a deep dive into the types of business organizations and their responsibilities and risks. 
The 6th and final course begins with risk management, starting with the basics of risk management and the common risks the real estate licensee will experience. From there, we cover the Wisconsin Administrative Code and Statutes on contract drafting, supervision, independent practice and independent contracting.
From there, we move into land use and zoning, going over substandard lots, conditional use permits and vested rights. Within these subtopics, we include coverage of court cases and Wisconsin Statutes that help explain it further. We continue with variances and nonconforming use, going over the statutes and discussing them in plain language, and finish the topic with eminent domain.
For our final topic, we go over the Wisconsin condominium offer to purchase, otherwise known as the WB-14.
Show Course ID: 0
Approved By:

WI Dept. of Safety & Professional Services
Instructor Bio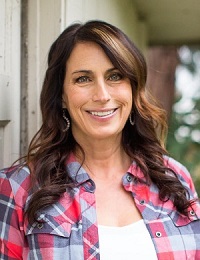 Sheri Wytcherley is the instructor for many of our real estate courses. She is a chart-topping principal broker and a passionate teacher with more than five years of experience as a real estate educator. See more details about Sheri's background here.