Wisconsin 3 Hour Real Estate Offers to Purchase: 2019-2020 Course 2
3

Hour Course
$

30.00
This course No.2 provides 3 hours of offers to purchase credit toward the 18 hour continuing education renewal requirement for real estate licensees in Wisconsin. The course begins with the inspection and testing requirements found in the Wisconsin Administrative Code, including the requirements for licensee disclosure.
The topic continues with the requirements for inspections and tests in the WB-11, with an in-depth look at the inspection contingency found in the form. We finish off the topic with a look at the WB-40, Amendment to Offer to Purchase, and the WB-41, Notice Relating to Offer of Purchase.
The next portion of the course is on special assessments and closing prorations, beginning with the code requirements for special assessments found in the Wisconsin Statutes. These code sections, along with any other code we cover in the course, are followed by discussions of the code in plain language, to aid the student in understanding the requirements.
Our coverage of closing prorations focuses primarily on the requirements in the WB-11, including the items that must be prorated. To finish off this portion of the course, we cover the disclosure of existing or pending special assessments, using the Real Estate Condition Report and Vacant Land Disclosure Report to demonstrate the implications of these special assessments.
Our final topic is on the closing of buyer's property and secondary offer contingencies, found in the WB-11. We begin with the closing of buyer's property contingency, going over the specific requirements as well as the bump clause. We also go over secondary offers, covering the rights of the secondary offer and secondary offers with contingencies. We also cover the WB-44, Counter-Offer, and the WB-46, Multiple Counter-Proposal.
We finish off our class with a look at the financing commitment contingency, as it appears in the WB-11. We go over the requirements found in the contingency, and specific language of the contingency, and discount points.
Videos and imagery are utilized throughout the course to enhance comprehension for visual and auditory learning styles. After each lesson, students will be asked a single question about the material. One exam will test the student's knowledge. 
Show Course ID: 0
Approved By:

WI Dept. of Safety & Professional Services
Instructor Bio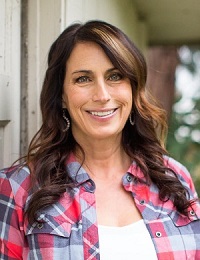 Sheri has been an online instructor for AYPO's Real Estate education classes for over 5 years and is a licensed real estate instructor across the United States.

Growing up in a military family, Sheri became very patriotic, developed an adventurous spirit, and grew passionate about helping people.

In 2005 Sheri became a principal broker and opened Oregon Ranch & Home Real Estate in order to better serve her clients. She received the honor of being ranked #5 in Southern Oregon for dollar volume sold for 2008, during one of the most challenging years the market has seen in decades.

"Common sense, integrity, and a quick wit. These are qualities I admire".