Wyoming Real Estate 4 Hour Marketing, Advertising, and Social Media Compliance
This 4 hour continuing education course provides real estate licensees in Wyoming a thorough exploration of marketing techniques, online and print media advertising, best practices for advertising on social media, and regulatory compliance at the state and federal levels. Upon completion, students will be able to do the following:
Dramatize the grounds for which state agencies would discipline agents
Advertise responsibly and conscientiously in Wyoming
Comply with the Federal Trade Commission Act, Regulation Z, and Lanham Act
Construct ads that respect state rules on telephone solicitation and internet advertising
Write email ad campaigns that do not violate state or federal regulations
Allow healthy competition by abiding by antitrust laws
Avoid discrimination and steering tactics in ads
Obtain permission before utilizing copyrighted material
Demonstrate understanding of local signage laws
Utilize a wide variety of marketing techniques in their business
Interpret relations with customers and other competitors
Employ acceptable social media advertising tactics
Apply different advertising methods to different goals and audiences
Enhance web-based ads based on color techniques
Promote oneself, one's business, and firm using a series of presentation-based ideas
Develop a solid marketing plan
Apply the lessons learned throughout the course with a real world situation
Videos, stories, and imagery are utilized throughout the course to enhance comprehension for visual and auditory learning styles. After each lesson, students will be asked a single question about the material. Two incremental quizzes will test the students' knowledge. Successful completion of all material will unlock the Certificate needed for license renewal.
Show Course ID: 1
Course ID(s):

1712

Approved By:

Wyoming Real Estate Commission
Instructor Bio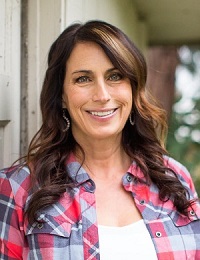 Sheri Wytcherley is the instructor for many of our real estate courses. She is a chart-topping principal broker and a passionate teacher with more than five years of experience as a real estate educator. See more details about Sheri's background here.