Wyoming Real Estate 8 Hour Agency & Contracts
This 8 hour continuing education course provides real estate licensees in Wyoming a thorough exploration of ethical concepts, contract law (composition, validity, use), agency relationship agreements, rights and responsibilities of various parties in and around a real estate transaction, and violations related to representation. Upon completion, students will be able to do the following:
Operate within the regulatory framework of federal and state law, especially RELA
Provide quality representation to clients of all types
Employ ethical practices in their business dealings
Demonstrate a balance of duties to the business, employees, society, and self
Respond to certain ethical dilemmas with poise and problem-solving
Place one's duties to the client above other interests (to the extent of the law)
Prepare clients for their responsibilities in an agency relationship
Distinguish between real estate professionals and clients versus customers
Choose the appropriate listing agreement to fit the situation
Predict and resolve conflicts of interest
Decide how a buyer may best be represented, if that is what is desired by both
Suggest when dual agency or an intermediary relationship may suit both sides in a transaction
Emphasize limitations of agency when a customer has not accepted an relationship agreement with the brokerage
Provide proper agency disclosure to relevant parties
Dramatize consequences for unauthorized practice of law and fair housing violations
Distinguish the uses and types of different contracts
Predict the consequences and possible claims of breach of contract
Discover remedies that may be ordered or negotiated for damages due to breach
Interpret common contract clauses for personal reference
Disassemble the parts, rights, and responsibilities involved in offers and purchase agreements
Utilize different leases to suit the situation (as license allows)
Compute the financial elements in lease agreements
Construct a template buy/sell agreement for use in one's business
Utilize WREC forms in real estate transactions wherever possible
Assume the responsible broker has proprietary interest in listing agreements
Apply and relate key lessons from the course to real world scenarios
Videos, stories, and imagery are utilized throughout the course to enhance comprehension for visual and auditory learning styles. After each lesson, students will be asked a single question about the material. Four incremental quizzes will test the students' knowledge. Successful completion of all material will unlock the Certificate needed for license renewal.
Show Course ID: 1
Course ID(s):

1714

Approved By:

Wyoming Real Estate Commission
Instructor Bio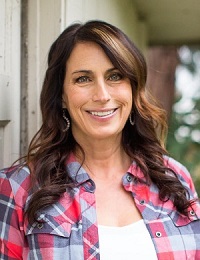 Sheri has been an online instructor for AYPO's Real Estate education classes for over 5 years and is a licensed real estate instructor across the United States.

Growing up in a military family, Sheri became very patriotic, developed an adventurous spirit, and grew passionate about helping people.

In 2005 Sheri became a principal broker and opened Oregon Ranch & Home Real Estate in order to better serve her clients. She received the honor of being ranked #5 in Southern Oregon for dollar volume sold for 2008, during one of the most challenging years the market has seen in decades.

"Common sense, integrity, and a quick wit. These are qualities I admire".