Technology has made it to where we can do nearly everything online: communicate with others, shop, watch TV, listen to music, and yes— even learn. From online high schools to master degree programs to trade schools, the internet has become a place where everyone can come to get educated. Professionals in the real estate industry have greatly benefited from the online education trend when it comes to pre-licensing courses and mandatory continuing education.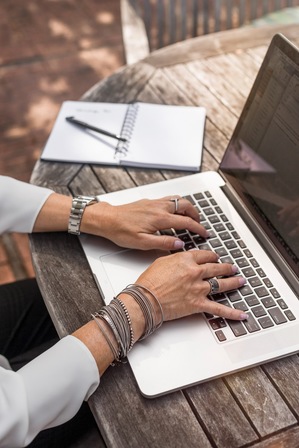 But if you're used to the classic brick-and-mortar real estate learning experience, it can be a little intimidating to take the jump. But have no fear, At Your Pace Online is here to help. Here are just a few reasons why online real estate education is the future and how you can benefit.
More Options for the Student
Back in the olden days of continuing education, the only options a real estate agent had were the local real estate school or mail-in correspondence courses if you could find them. Even then, the course selections usually weren't great, and if you opted for the in-person class, you were tied to their schedules.
Today, there are numerous real estate schools to choose from and more types of classes than there ever have been. Choices go beyond what is simply required by the state— you can take classes to explore new niches, expand your horizons, and develop skill sets to propel your career forward.
Online real estate schools also give you the freedom to create your own learning schedule. This is beneficial for both those transitioning into the industry from another career and those who are already-established agents. When taking pre-licensing courses, online platforms allow you to ease in and make the career change at your own pace. For those taking real estate continuing education, you can easily take the courses you need to renew your license without it affecting your busy life. At Your Pace Online is available 24/7, so you can pick up the course whenever you want, stop when you want, and resume later without losing your progress.
More Options for the School
In the time before online classes, real estate agents not only had a limited choice of schools, but providers themselves didn't have many options when it came to teachers. Since online schools aren't bound to a physical location, they can source the best material and instructors for their classes.
This presents unique opportunities to bring in industry experts from not just the state, but from around the country, who can provide valuable insight into the world of real estate. No matter where a company is based, they can find top-notch teachers and subject matter experts to help build helpful and informative classes for students.
Less Expensive
One of the downsides to required continuing education is the costs. And since it's mandatory, there's no way to get around having to fork over some cash every time your license is up for renewal. Luckily, online classes are typically cheaper than their in-person counterparts. You also save money on items like textbooks and workbooks, which can add up quickly. With 100% online classes like At Your Pace Online, all of your materials are provided for you through the course. You also won't have to worry about transportation costs associated with an in-person class. Save your gas money for trips you want to make!
Variety in Teaching Styles
We can all probably think back to a class where we've lost attention and started fiddling with our pen or doodling on scratch paper. Engaging lecturers can be hard to come by, and when someone is up in front of a class speaking for hours on end, our focus is bound to drift elsewhere for a bit. It can even be difficult to stay on task with self-paced textbook courses.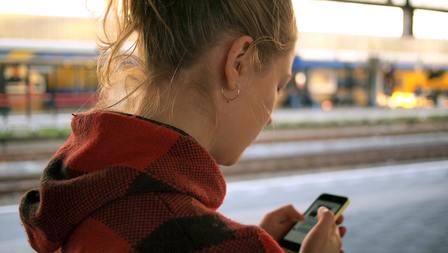 Everyone learns differently, but most people benefit from multiple modes of learning. Online courses allow providers to mix up their teaching styles using methods like text slides, videos, and interactive components. These make learning more fun and engaging, which helps you retain what you learn. One study showed that participants learned five times more in online multimedia courses than they did in a traditional face-to-face setting.
Easier to Access
One of the best things about online learning is that you can do it anywhere you have an internet connection— home, work, coffee shops, and more! And if it's a mobile-friendly provider like At Your Pace Online, you can take it beyond the range of wifi using your cellular data! Why sit in a stuffy class on a hard chair when you can be in your pajamas in the comfort of your own home?
Not all real estate agents live in big cities and have access to physical real estate schools. Online education opens the doors for many who live in rural or suburban areas that simply don't have brick-and-mortar locations. Even for those living in places with physical schools, driving across town can be a major inconvenience. Online schools make education more accessible so that all real estate professionals can grow in their career, regardless of location.
Utilize Other Resources on the Internet
There's a wealth of information out there waiting for you with just a click of a mouse. Of course, you can utilize the internet for extra help if you take an in-person class, but you'll probably have to wait until the end of the lesson or once you get home to do your research. And by then, you might have forgotten what you came for in the first place!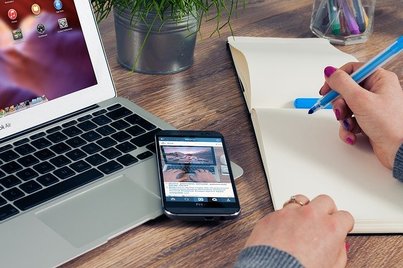 When you take classes online, you're just one browser tab over from the answer to your question or resources that can teach you more about a particular subject. Government resources, articles from experts, and informative how-tos can enhance your learning experience and teach you more than traditional classes ever could.
Ready to start your continuing education?
Are you convinced that online learning is right for you? With At Your Pace Online, you'll find comprehensive real estate classes, an easy-to-navigate website, and a friendly staff that is available if you need help. Visit our website to find our courses that are offered in your state. Don't hesitate to reach out if you have questions or concerns!