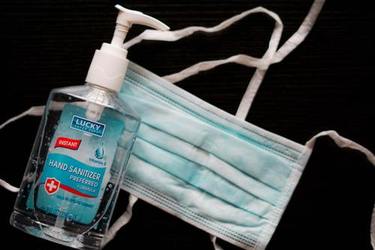 Written by Kacie Goff
When we rang in the new year, very few of us expected 2020 to bring so much tumult. Yet here we are, all of us doing our best to navigate as coronavirus shakes life as we knew it to its core. Most of us are doing everything we can to protect ourselves and others, but if you're a real estate agent, you have another consideration. You also want to protect your real estate business.
Coronavirus (COVID-19) doesn't have to put your real estate business on hold. But it does mean you can't continue with business as usual, either. Fortunately, you can keep your pipeline moving forward provided you make some changes to protect yourself and your clients.
We've built this real estate social distancing course to help you navigate the situation at hand while supporting your business's success. Use it to learn how to buy and sell safely during the pandemic.
What should I expect if I take this real estate social distancing course?
We designed this course to accomplish several goals. By the time you finish it, you should know enough to:
Prepare for the market shifts caused by the pandemic

Understand the guidelines and suggestions surrounding social distancing and how they relate to the real estate industry

Communicate with your clients about how coronavirus spreads and steps you can all take to limit that spread even as you buy and sell

Use digital tools to keep your business moving forward and your pipeline consistent through this time

Hold open houses and showing safely

Build your network so you come out of this time with a full pipeline
To achieve those goals, we've broken our course into the following sections.
Current real estate outlook
During this section of the course, we share how the pandemic has initially impacted the real estate market and what you should expect moving forward. This isn't just our opinion, either. We pull data from the National Association of Realtors (NAR), Realtor.com, Housing Wire, and other trusted sources. Using their data and expert insights, we help you stay informed so you can best prepare.
Current coronavirus guidelines and regulations
With guidelines and regulations shifting seemingly by the day, it can feel daunting to keep up. We've distilled guidelines down to their core so you can know how best to protect yourself and others. We teach you how the coronavirus spreads and inform you of the key measures you can take — like social distancing, disinfecting, and wearing a mask — to limit that spread.
Tips for real estate agents
In light of those guidelines, messaging released by the NAR and other key authorities, and suggestions from our real estate experts, we developed five actionable tips you can use to successfully, safely run your real estate business in the middle of a pandemic. We teach you things like how to disinfect after a showing and how to use digital tools to move your business forward without seeing anyone in person. We also show you how you can communicate with your clients, other agents, and your pipeline through this turbulent time.
If you want to feel confident moving forward during coronavirus, this course is available to you. Enroll today so your real estate business can thrive through this pandemic and beyond.