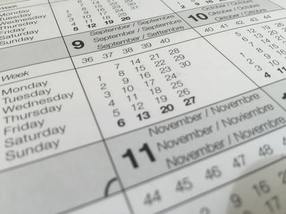 Written by Kacie Goff
If this year was going as expected, you'd be coming up on your South Carolina real estate license renewal date — and fast. At the start of this year, the South Carolina Real Estate Commission planned to open license renewals on May 1 so real estate professionals could renew before their licenses expired on June 30. But then COVID-19 changed everything.
Now, you have an extra three months to renew. The South Carolina Department of Labor, Licensing, and Regulation (LLR) recently announced that they're moving the license renewal due date to September 30. This applies to a broad range of licensees, including real estate salespeople and brokers.
Here's what South Carolina real estate licensees need to know about the new renewal deadline and steps to renew in light of COVID-19.
The new deadline of September 30
If your license was set to expire on June 30, you now have until the end of September to renew your real estate license if you have any of the following license types:
Salesperson (active or inactive)

Broker (active or inactive)

Broker in charge

Timeshare salesperson (active or inactive)

Property manager (active or inactive)

Property manager in charge
The three extra months give you plenty of breathing room to figure out how to meet your license renewal requirements even with so much change going on right now. Plus, the Real Estate Commission has taken measures to ensure you can complete the required continuing education safely at home.
Getting your continuing education and renewing your license online
An e-blast went out recently informing real estate course providers that they could change how they offer their courses for the next few months. Specifically, if a course provider had approval from the state to offer a certain course in a classroom, they can now offer that course virtually.
This adds even more options to the already robust selection of online real estate continuing education choices. Choose an online provider and you can complete your required hours from your computer at your home or office.
As a quick refresher, you need ten hours of continuing education to renew. The topics your continuing education needs to cover vary based on your license type. The Real Estate Commission has a one-page document that gives you a quick and easy overview of the continuing education you need.
Once you finish your continuing education, you're ready to renew. Because the Real Estate Commission is operating with limited staff right now, they're encouraging you to renew your license online. You'll need to login to the online portal to do so. If you need help accessing or using your online account, they offer this guide.
If you have any additional questions about the renewal process, the Real Estate Commission is maintaining an FAQ document that includes details on the latest requirements. It also outlines renewal fees and some other information that might be helpful for you to know.
With three extra months to figure things out, you shouldn't have any trouble renewing your South Carolina real estate license this time around.