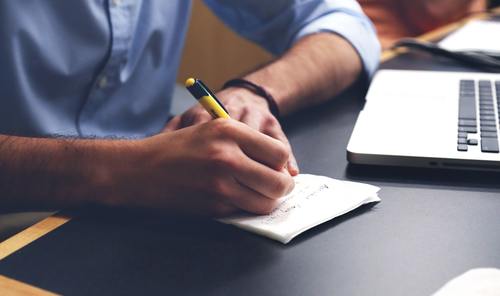 Written by Kacie Goff
You don't have it easy, Florida mortgage loan originators (MLOs). While a lot of states offer the information you need to keep your license active on their state websites, the Florida Office of Financial Regulation (OFR) gives you extra hoops to jump through. You have to head to the Nationwide Multistate Licensing System & Registry (NMLS) website, then hit their resource center and find the Annual Renewal Information page, and then input your information to call up the details you need.
It's a bit of a headache. We want to make things easier for you. So we built this guide to give Florida MLO licensees a quick but thorough overview of the continuing education they need and the topics that CE should cover.
Continuing education requirements for people with a Florida MLO license
We gave the OFR a hard time earlier but, to be fair, they aren't actually the ones requiring or overseeing your MLO continuing education. Instead, everything's handled by the NMLS.
Per 2008's Secure and Fair Enforcement for Mortgage Licensing Act (SAFE Act), any state-licensed MLO (that's you) needs eight hours of NMLS-approved education each year.
You can't just take eight general hours and call it good, either. The SAFE Act mandates that you need:
3 hours on federal law and regulations

2 hours on ethics (this can cover topics like fair lending, consumer protection, and fraud)

2 hours on non-traditional mortgage lending
That leaves you with one leftover hour, though. We did some additional digging and finally found the Florida-specific requirements buried in this document (scroll to page 18 to see them). Per that NMLS guide, your final CE hour needs to focus on Florida law.
Your license renewal is due on December 31 each year. You need to have your continuing education completed before then or you won't be able to renew.
Fortunately for you, the OFR doesn't require any additional continuing education beyond the eight hours required by the SAFE Act. Get your eight hours on the right topics each year and you're good.
Finding continuing education on the right topics and completing it in time
Since the NMLS is the group overseeing your continuing education, you need to make sure you get your required hours through a course they've signed off on. Fortunately, they keep a fairly extensive Approved Provider List.
When you look at it, you'll see that some providers offer the Florida MLO CE you need online. This gives you the flexibility to complete your hours at any time that's convenient for you, provided you have access to a device with internet.
Technically, your license renewal isn't due until December 31 each year. But that doesn't mean you should wait until Christmas to knock out your CE. In fact, the NMLS specifically says, "Since it may take as long as seven (7) days for a course provider to report a course completion in the NMLS, MLOs are strongly encouraged to not wait until the last minute to try to complete CE."
Get on top of your hours now and make sure you hit the right topics. That way, you'll have plenty of time to navigate the OFR's system so you can renew your license easily online.