Hawaii 20 Hour Complete Renewal Package for 2019-2020
20

Hour Course
$

160.00
This complete renewal package will give you all 20 hours you need to renew for the 2019-2020 cycle, which includes 14 hours of elective content and a 6-hour Core portion, A & B. 
The package begins with the elective courses. The first is designed to provide real estate professionals with an overview of important topics and concepts related to the ownership and management of the real property. This course covers topics such as basic property law, legal descriptions of property, land use controls, valuation of property, taxation of property, investment in real estate, property management, and the foreclosure process.
The second topic focuses on financing. This course is primarily concerned with the financing of real estate transactions. This package will cover such topics as relevant lending laws, sources of funds, loans, government loan programs, and documents used in the financing of real estate transactions.
Core A will focus on new legislation including details of bills that were passed by the Hawaii State Legislature during the 2019 session and sent to the governor to be approved or vetoed. All legislation listed here has been updated at the time of publication. The course will cover Hawaii's regulatory foundation including the laws, rules, and regulations that govern the day-to-day business of real estate. As a licensee, you need to have intimate knowledge of legal and ethical lines and the ramifications of crossing those lines, regardless of intention.
Areas of study include the regulations governing the real estate industry; maintaining good standing in that industry through proper, ethical action in order to maintain your license and the overall positive perception of the real estate industry as a whole.  
The course rounds out with a continuing focus on ethical conduct with case studies and examples covering the specifics of commingling, the nature of financial obligations to the buyer, and the complexities of client accounts and trust funds among several other ethical topics.
Core B concentrates on topics of current interest or importance to real estate licensees as determined by the Hawaii Real Estate Commission.  This course will concentrate on a number of different legal issues that concern principal brokers, brokers in charge, and real estate licensees.
Areas of study include principal broker, management, supervisory requirements, case studies, and scenarios involving supervisory oversight. The section explores the management of real estate contracts, license management, inactive licenses, training programs, principal places of business, and associated violations of law. The review includes details on the proper handling of client trust accounts, trust account management, supervisory requirements, who is authorized to handle trust funds, deadlines for payments, delivery of trust dollars, the violations that could account for trust account inaccuracies, and mismanagement, record retention mandates, and common trust account questions.
The course concludes with a discussion of brokers in charge, delegation authority, the absence of the principal and its related concerns, illness or death of the principal broker, and broker-in-charge responsibilities. Finally, the course delves into personal real estate transactions, the creation of entities for certain purposes, and finishes with 10 questions for the student to consider, and address.
Show Course ID: 1
Course ID(s):

C13212, C13211, C13003, and C13277

Approved By:

Hawaii Real Estate Branch
Instructor Bio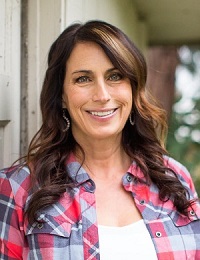 Sheri has been an online instructor for AYPO's Real Estate education classes for over 5 years and is a licensed real estate instructor across the United States.

Growing up in a military family, Sheri became very patriotic, developed an adventurous spirit, and grew passionate about helping people.

In 2005 Sheri became a principal broker and opened Oregon Ranch & Home Real Estate in order to better serve her clients. She received the honor of being ranked #5 in Southern Oregon for dollar volume sold for 2008, during one of the most challenging years the market has seen in decades.

"Common sense, integrity, and a quick wit. These are qualities I admire".