Hawaii 20 Hour Complete Renewal Package for 2019-2020
20

Hour Course
$

160.00
This complete renewal package will give you all 20 hours you need to renew for the 2019-2020 cycle, which includes 14 hours of elective content and a 6-hour Core portion, A & B. 
The package begins with the elective course. This course addresses real estate contracts, and takes an in-depth look at definitions used, legal guidelines, breaches of contract, and different types of contracts.
A portion of the class will explore validity of contracts, unenforceable contract situations, mistakes, and misrepresentation, assignment, and novation, as well as defenses to contract breaches, and legal remedies available to persons harmed.
The course continues with a discussion of the benefits of real estate investments. Details include appreciation of investments, cash flow, operational considerations, tax issues, and associated expenses.
In addition, we will delve into different types of investment properties, the timing of investments, and developing an investment strategy. This section concludes with a look at partnerships, blue-sky laws, and government regulation.
Next in the course is real estate syndication, and its related concerns. The course provides an in-depth consideration of real estate investment trusts (REITs), real estate securities/securitization, security agreements, dividends, creation of values, and the growing global markets for investments in real estate.
Additionally, the course develops common interest ownership ideas, with details surrounding trusts, income properties, depreciation of properties, land rights, mineral rights, and air rights. Other elements are also included, such as estoppel, eminent domain, and stigmatized properties.
The lesson continues into errors and omissions (E&O) issues, fraud, and advertising. Included topics are reasonable doctrine definitions, negligence, confidentiality of information, disclosures, where E&O is required, and coverages available through insurance policies. 
Property management is explored, with an emphasis on financial records, reports, budgets, insurance needs, banking options, ledgers, the economics of property management, supply/demand, banding, and the real estate economy as a whole. Section 8 tenancy is covered, as are expenses, evaluating the owner's objectives, and landlords.
Risk management is included, with key terms, standards of care, best practices, advertising risk concerns, risk negligence, and disclosure failures. Related fraud issues, and undisclosed conflicts of interest are discussed. Antitrust issues are listed, including injunctive legal relief, and civil penalties. The section concludes with risk management techniques, due diligence measures, oral vs. written contracts, and information relating to consumers. 
Legal responsibilities, dispute resolution, lawsuits, mediation, and claims related to self-regulation of those in the industry are included as well.
The mathematics used by real estate professionals are included, with examples of how to solve real estate math issues, valuation calculations, net operating income, capitalization rate, and rental formulas. IRS concerns are addressed, including tax deductions. Lending calculations, loan-to-value concerns, equity, and other math issues are detailed.
The course continues with legal descriptions, measurements, terminology, physical characteristics of properties, and construction types, and concludes with an exploration of technology used in the real estate industry.
Core A will focus on new legislation including details of bills that were passed by the Hawaii State Legislature during the 2019 session and sent to the governor to be approved or vetoed. All legislation listed here has been updated at the time of publication. The course will cover Hawaii's regulatory foundation including the laws, rules, and regulations that govern the day-to-day business of real estate. As a licensee, you need to have intimate knowledge of legal and ethical lines and the ramifications of crossing those lines, regardless of intention.
Areas of study include the regulations governing the real estate industry; maintaining good standing in that industry through proper, ethical action in order to maintain your license and the overall positive perception of the real estate industry as a whole.  
The course rounds out with a continuing focus on ethical conduct with case studies and examples covering the specifics of commingling, the nature of financial obligations to the buyer, and the complexities of client accounts and trust funds among several other ethical topics.
Core B concentrates on topics of current interest or importance to real estate licensees as determined by the Hawaii Real Estate Commission.  This course will concentrate on a number of different legal issues that concern principal brokers, brokers in charge, and real estate licensees.
Areas of study include principal broker, management, supervisory requirements, case studies, and scenarios involving supervisory oversight. The section explores the management of real estate contracts, license management, inactive licenses, training programs, principal places of business, and associated violations of law. The review includes details on the proper handling of client trust accounts, trust account management, supervisory requirements, who is authorized to handle trust funds, deadlines for payments, delivery of trust dollars, the violations that could account for trust account inaccuracies, and mismanagement, record retention mandates, and common trust account questions.
The course concludes with a discussion of brokers in charge, delegation authority, the absence of the principal and its related concerns, illness or death of the principal broker, and broker-in-charge responsibilities. Finally, the course delves into personal real estate transactions, the creation of entities for certain purposes, and finishes with 10 questions for the student to consider, and address.
Please note: This course expires on 01.01.2021. You must complete this course by 01.01.2021 to get your CE credit.
Show Course ID: 1
Course ID(s):

C13212, C13211, C13399

Approved By:

Hawaii Real Estate Branch
Instructor Bio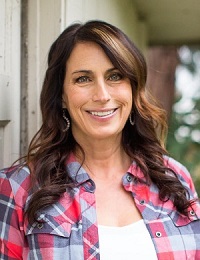 Sheri has been an online instructor for AYPO's Real Estate education classes for over 5 years and is a licensed real estate instructor across the United States.

Growing up in a military family, Sheri became very patriotic, developed an adventurous spirit, and grew passionate about helping people.

In 2005 Sheri became a principal broker and opened Oregon Ranch & Home Real Estate in order to better serve her clients. She received the honor of being ranked #5 in Southern Oregon for dollar volume sold for 2008, during one of the most challenging years the market has seen in decades.

"Common sense, integrity, and a quick wit. These are qualities I admire".