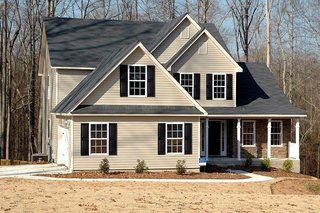 Written by Kacie Goff
If you're a real estate sales professional in the state of Michigan, you probably already know that you need to complete continuing education before you can renew your license. But since the requirements have changed in the last few years, it might feel tricky to know exactly what's required of you in 2020.
Don't worry. We reviewed all of the legislation and information put out by the Michigan Department of Licensing and Regulatory Affairs (LARA) for you. Here's everything Michigan real estate licensees need to know as of 2020 to meet the current continuing education requirements.
Michigan real estate continuing education requirements per renewal cycle
Michigan real estate licensees need to take 18 hours of continuing education during each three-year renewal cycle. LARA mandates that those hours need to cover "subjects that are relevant to the management, operation, and practice of real estate or any other subject that contributes to the professional competence of a licensee." That's a pretty broad berth, but it does mean you need to make sure the hours you take are real estate-focused.
Fortunately, you can knock out these hours online so it's easy to complete them from any location and at any time that's convenient for you.
In 2015, the way your continuing education hours are reported changed. Now, the onus is on you to keep thorough records of the continuing education you complete. LARA doesn't track your hours anymore, but they can audit you at any time. You're required to have documentation showing that you've completed the proper amount of continuing education for the last four years.
Michigan real estate continuing education requirements per license cycle year
In recent years, LARA adjusted the continuing education requirements. Now, licensees need to take two hours of continuing education each year. Don't worry, these hours can count toward the 18-hour total you need for license renewal, but it does mean you need to think about continuing education each year.
Two things you should know about this yearly requirement. First, your hours need to focus on "law, rules, and court cases regarding real estate." Secondly, the license cycle year doesn't align with the calendar year. It starts on November 1 and ends on Halloween the following year. That means that in order to comply with the 2-hour requirement for 2020, you need to take your hours by October 31 this year.
Understanding the yearly requirement for the last few years can be a little bit of a challenge. To help, LARA issued a clarifying document. Open it up and find the requirements that apply to you based on when you last renewed your license.
You can use a free, LARA-sanctioned tool called CE Marketplace to make life easier for yourself. Within CE Marketplace, you can easily find classes that are certified to meet the 2018-2021 renewal requirements and keep track of your CE hours. You'll need to register to use this tool with your license number, but once you do, CE Marketplace can make it easier to know if you've met this year and this renewal cycle's requirements.
Make sure you're getting your two hours each year and stay on top of your 18-hour requirement for the entire renewal cycle. When you do, your continuing education should never stand between you and your Michigan real estate license renewal.