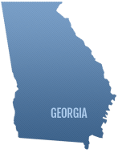 As of July 1st, 2015, most licensees are required to take 36 hours of Continuing Education. All real estate licensees are required to complete those 36 hours of continuing education every 4 years in order to renew their license. 
As of July 1st, 2016, 3 of those 36 hours must be on Georgia Real Estate License Law.
We are your premiere approved Georgia Real Estate School! All of our courses are 100% approved, online, and can be completed At Your Own Pace. Your course completion will be reported to the state within 5 business days. We also provide a certificate of completion for your records.
Georgia Real Estate School Number: 7761